Lauren Boebert Files For Divorce From Husband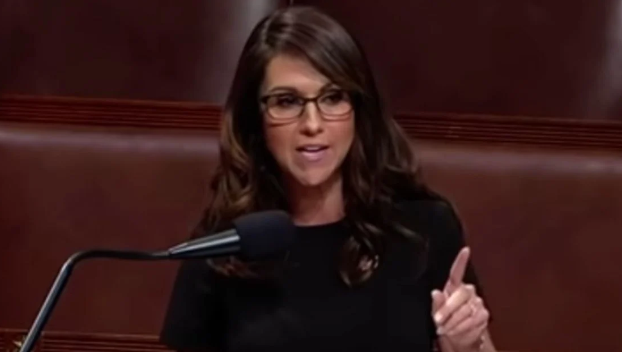 U.S. Representative Lauren Boebert, who has garnered attention and faced controversy throughout her political career, is going through a divorce from her husband, Jayson Boebert. The couple, who have shared some of the congresswoman's spotlight, announced the impending separation on Tuesday, stating that it was a difficult decision for Lauren Boebert.
"I am grateful for our years of marriage together and for our beautiful children. I've always been faithful in my marriage, and I believe strongly in marriage, which makes this announcement that much more difficult."
According to court records in Mesa County, Lauren Boebert initiated divorce proceedings in late April. On April 25, a process server delivered the divorce papers to Jayson Boebert at their residence in Silt. Court documents reveal that during the encounter, Jayson Boebert was found drinking a large glass of beer and cleaning a gun that was placed on the table.
Although a spokesperson for Lauren Boebert stated that they were currently unable to provide home security footage to The Denver Post, the footage reportedly contradicts claims that Jayson Boebert unleashed dogs on the process server. The statement clarifies that the dogs were already outside and did not display any signs of aggression towards the server.
Jayson and Lauren Boebert tied the knot in 2005, shortly after the birth of their first child. Approximately eight years later, they jointly established Shooters Grill in Rifle.
On certain occasions, Lauren Boebert has staunchly defended Jayson Boebert. However, the couple faced one of their initial controversies when Lauren was campaigning for her first term in Congress. This incident harkened back to a 2004 occurrence at Rifle's Fireside Lanes bowling alley, where Jayson Boebert exposed himself to two young women.
Jayson Boebert pleaded guilty to charges of public indecency and lewd exposure, although Lauren Boebert has consistently maintained, including in her autobiography, that he merely mimicked the act of unzipping his pants.
During the first term of the congresswoman, another controversy emerged when it was revealed that Jayson Boebert had earned $478,000 as a consultant for an energy company, a fact that was not disclosed during Lauren Boebert's congressional campaign. Both ethics and campaign finance laws mandate the disclosure of immediate family members' sources of income by candidates and congressional members.
In addition, an incident involving Jayson Boebert and his neighbors came under investigation by Garfield County Sheriff's deputies last year. However, no further action was taken. The neighbors alleged that Jayson Boebert, who they believed to be intoxicated and potentially armed, had threatened them.
Lauren and Jayson Boebert have a court appearance scheduled for later this month.