Mass Shooting Leaves at Least 7 Victims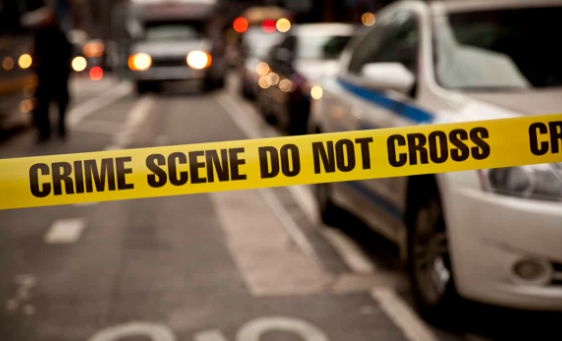 Americans are currently facing the consequences of yet another tragic incident involving multiple casualties. This recent occurrence unfolded in Arizona, close to the border shared by the United States and Mexico.
On Saturday, May 13, the Yuma Police Department received a notification regarding a shooting that had taken place at a gathering. Upon their arrival at the scene, they discovered a total of seven individuals who had been shot. One of the victims, Danny Garcia, aged 19, had already been taken to the hospital by the time law enforcement arrived, but unfortunately, he was declared deceased upon arrival. Another victim, Ande Blackthunder, aged 20, was transported to the hospital by the Yuma Fire Department, yet his injuries were too severe, and medical professionals also pronounced him dead.
Yuma's Chief of Police Thomas Garrity speaks following a mass shooting this weekend.

He says 30 shots were fired at a house party with up to 100 people in attendance. Seven were hit by bullets, two attendees were killed. The other 5 victims went to hospitals and are recovering. pic.twitter.com/zOtJqLlR2r

— Adam Klepp (@FOX9AdamKlepp) May 15, 2023
An additional adolescent, specifically a 16-year-old male, was airlifted to Phoenix in order to receive medical care for injuries that posed a significant threat to their life. Furthermore, four individuals, aged 15, 16, 18, and 19, received treatment for non-life-threatening injuries at a nearby hospital. Fortunately, all five victims are currently in the process of recovery.
During a press conference on Monday, Police Chief Thomas Garrity disclosed that the incident occurred at a house party where an estimated 100 individuals were present. According to him, approximately 30 gunshots were fired during the occurrence.
According to reports, the shooting incident occurred subsequent to a dispute that erupted. Various off-duty officers, including two Border Patrol agents and a California Highway Patrolman, responded to the situation and provided assistance. A mother of one of the victims shared with a local radio station that her 15-year-old son was unintentionally caught in the midst of the gunfire and suffered a gunshot wound to his leg. She further explained that the bullet exited his leg near the back of his knee, while another bullet grazed his arm. Expressing her emotions, the woman expressed feelings of disgust, sadness, and anger, emphasizing the need for societal improvement in addressing such incidents.
As of now, no individuals involved in the incident have been apprehended by the police. The investigation into the matter is currently in progress.
The Yuma Police Department is urging anyone who possesses relevant information to come forward and cooperate by contacting them at (928) 373-4700. Alternatively, individuals who prefer to remain anonymous can provide tips by calling 78-Crime at (928) 782-7463. A reward of $1,000 is being offered to anyone who provides information that leads to an arrest in connection with the case.