Judge Releases Affidavit Used by FBI to Raid Trump's Home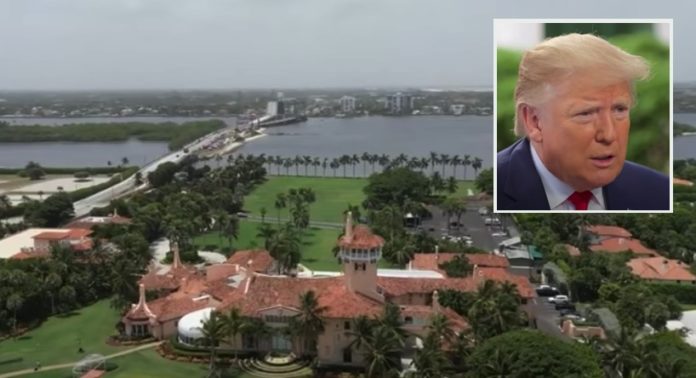 The FBI allegedly had reasonable grounds to think that President Donald Trump's residence had sensitive material, including National Defense Information, according to a 38-page document that was made public.
However, the FBI requested that about 20 of the 38 pages be heavily or completely blacked out in order to keep the material secret from Americans.
Also, good morning to everyone who has not stolen Top Secret/SCI/SAP documents and illegally retained them in his resort club!

— George Conway🌻 (@gtconway3d) August 26, 2022
Due to the document's almost complete concealment, many individuals have started making fun of the FBI and Judge Bruce Reinhart, an Obama supporter and donation who authorized the raid.
The affidavit is where the DOJ details the offense that they think Trump committed. This is required to establish justification for a federal court to approve the Mar-a-Lago raid.
affadavit screenshots in case you don't have time to read through it pic.twitter.com/aOko8Dxwhn

— Kim LaCapria (@KimLaCapria) August 26, 2022
The FBI claims that its investigation determined that papers with classified markings, which appear to include National Defense Information (NDI), were among the files contained in the 15 boxes that Trump had previously given over to the NARA.
According to the FBI, there is reason to think that more papers containing secret NDI or presidential records subject to record retention laws are still on the premises.
Following the historic and extraordinary FBI raid at his private house, President Trump has already filed a lawsuit. Even his passports were illegally taken by the agency, but they have now been returned.
Get ready for heavy redaction. https://t.co/SBIGsnQClz

— Catturd ™ (@catturd2) August 18, 2022
Trump is requesting a thorough assessment and inventory of the things seized in the lawsuit. The passports and other things were easily omitted from the FBI's earlier inventory of stolen goods.
Any things that are not covered by the FBI's search order must be returned, according to Trump's lawsuit. Additionally, it calls for the appointment of a special master to examine the things the FBI has seized.