Trump Will File Unlawful Search and Seizure Motion over 'Illegal' FBI Raid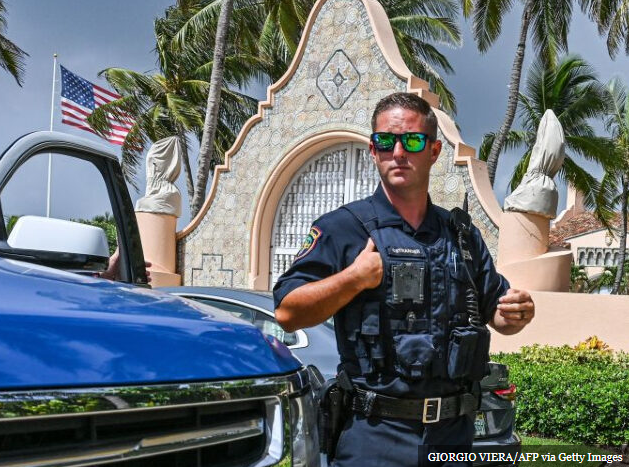 In a post on TRUTH Social on Friday, former president Donald Trump said he would submit a Fourth Amendment motion challenging the FBI's unauthorized search of Mar-a-Lago.
Former President Donald Trump posted, "A major motion pertaining to the Fourth Amendment will soon be filed concerning the illegal Break-In of my home, Mar-a-Lago, right before the ever important Mid-Term Elections."
According to the former president, the FBI raid on Mar-a-Lago violated not only his rights but also the rights of all Americans. He further claimed that it was a part of an ongoing witch hunt against him.
Eric Trump Tells Sean Hannity That The FBI Raid Tapes Will 'Absolutely' Be Released 'At The Right Time' pic.twitter.com/IcrPneP2fH

— Patriot One News (@PatriotOneNews) August 17, 2022
Following the Mar-a-Lago raid earlier this month, Trump and the FBI have been engaged in a public spat that will likely intensify with his imminent Fourth Amendment motion.
According to his son Eric Trump, who assured Sean Hannity that the raid film will be made public at the appropriate moment, Trump is thinking about doing so.
The former President also admitted that during the raid, the FBI took his passports. Despite President Joe Biden's Department of Justice (DOJ) disputing Trump's claims, it eventually acknowledged that three of the former president's passports had been taken, according to an email from a senior DOJ official that was made public by Trump's former communications director.
More Americans than ever believe Biden is employing the FBI as his personal Gestapo as a result of the raid. According to a Rasmussen poll, 53% of Americans concur with Roger Stone's assertion that the FBI is being used as Joe Biden's personal Gestapo by a handful of politicized thugs at the top.
Trump also slammed the FBI for meddling ruthlessly and aggressively in our country's political life and times.