Facebook Suppressed Hunter Biden Laptop Story After FBI Visit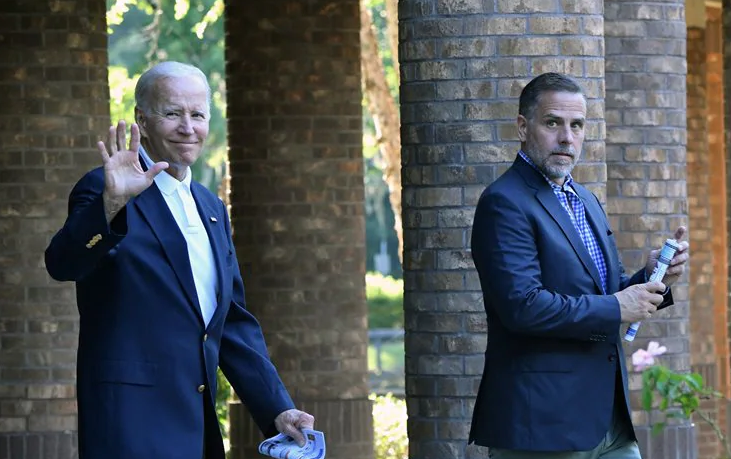 Facebook's algorithmically blocked the Hunter Biden laptop story for a week, Mark Zuckerberg has acknowledged.
On the podcast "The Joe Rogan Experience," Zuckerberg acknowledged it. Mark said that he took this action in response to an FBI request to limit election-related falsehoods.
Joe questioned Zuckerberg about how Facebook handles contentious topics like the Hunter Biden tale and whether it was blocked during the program.
While harshly criticizing Twitter for totally omitting the article, Mark acknowledged that the item had been censored on Facebook, reducing its exposure.
"So our protocol's different from Twitter. What Twitter did is, they said, you can't share this at all. We didn't do that. What we did was, if something is reported to us as potential misinformation, important misinformation, we also run third-party fact-checking programs because we don't want to be deciding what's true and false and, I think it was five or seven days when it was basically being determined whether it was false, the distribution of Facebook was decreased, but people were still allowed to share it."
Republicans charged Facebook for stifling conservative views throughout the debate.
Hunter Biden, son of President Joe Biden, exchanged tens of thousands of emails with Ukrainian business contacts, according to a 2020 New York Post exposé. In the exposé, the New York Post alleged that the emails showed how Biden's son took use of his political connections in his international business activities.
Sohrab Ahmari, the op-ed editor for the New York Post, stated that Twitter was no longer allowing him to post articles that show wrongdoing by a major-party presidential candidate, Joe Biden, three weeks before the US elections.