Joe Biden's Border Visit Only Lasted Three Hours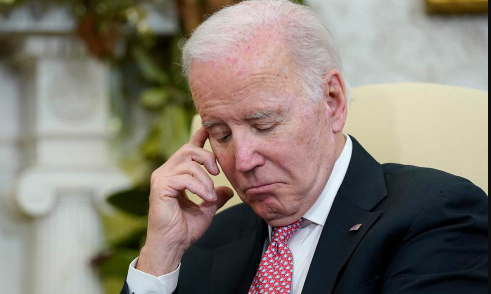 President Joe Biden's brief stop at the southern border lasted just a few hours before he departed and returned to his comfortable life, where the results of his failing policies have no bearing on him.
Biden made his first trip to El Paso, Texas, since entering office on Sunday afternoon. He promised to dispatch federal law enforcement to assist with the problem.
In roughly three hours, Biden met with a number of advocates for immigrant rights, walked a section of the US-Mexico border, and visited a port of entry where border agents demonstrated how they search cars for contraband like as narcotics, cash, and other items.
Nevertheless, he skipped the government facilities where undocumented immigrants are detained and processed after entering the country. He also skipped downtown El Paso, where migrants have been living on the streets.
Along with three members of Congress, local business owners, and three representatives from the US Department of Homeland Security, Biden was accompanied on his trip by seven city and county leaders. Which opponents claimed were all only present for a picture opportunity.
Biden only went to the border because it was getting bad press, and it was suggested that a trip to El Paso would make it appear as though they are trying to address the crisis, according to Brendan Steinhauser, a Republican operative in Texas and partner at the Austin-based public affairs firm Steinhauser Strategies.
Furthermore, Biden came under fire for continuing to overlook the serious issues by avoiding the border regions most affected by his open border policy.
According to Brandon Judd, the National Border Patrol Council's president, "You can look across the ports of entry on the entire southwest border, and that's not where we're seeing illegal immigration. We're seeing illegal immigration between the ports of entry. That's the Border Patrol. That's the component of CBP that handles all of this. He did not have any scheduled visits with them."