Funeral Director Heading to Prison Over Ghastly Crimes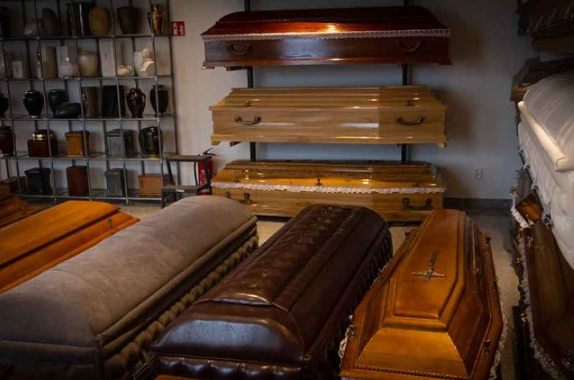 There is an expectation that a funeral home will treat the remains with decency when a family sends their loved ones to it. Unfortunately, not everyone adheres to the same norms of morality, ethics, and law. Definitely not Shirley Koch and Megan Hess, her daughter. The Colorado women will now serve several years in prison.
The sentences for both women were released on January 3 by the US Attorney's Office for the Colorado District. The Sunset Mesa Funeral Home, which is situated near Montrose, was run by Koch and Hess, the statement claims. Both ladies were charged with selling the body parts of the deceased individuals whose preparation for burial and cremation was entrusted to them by their respective families. They admitted to aiding and abetting as well as mail fraud.
Sunset Mesa Funeral Home Operators Sentenced to Federal Prison For Illegal Body Part Scheme https://t.co/S05V8gQkB6

— U.S. Attorney for the District of Colorado (@USAO_CO) January 4, 2023
Hundreds of deceased people's body parts were stolen by the women between 2010 and 2018, and they sold them to a body broker. Victims who desired cremation services for themselves or a loved one would meet with the women to arrange them. Then, instead of providing the services, they would sell the broker body parts or the full body in pieces. Even parts and bodies that weren't free of contagious diseases but that they certified to be such were sold. Some of the remains were contaminated with HIV and other infectious illnesses.
According to the US Attorney's Office, the mother and daughter occasionally tried to solicit body parts from the deceased's families but were turned down. Despite claiming to deliver cremated remains, they frequently failed to do so. What they gave families that were designated as cremated remains is not entirely clear.
Hess received a 20-year jail term from Judge Christine M. Arguello. Koch, her mother, was given 15 years in prison for her actions. The two's behavior, according to US Attorney Cole Finegan, was horrifying, macabre, and motivated by greed. They exploited people when they were at their most defenseless. He stated that he hoped the severity of their punishments will dissuade others from doing similar crimes.