Hillary Clinton Gets Mocked Yet Again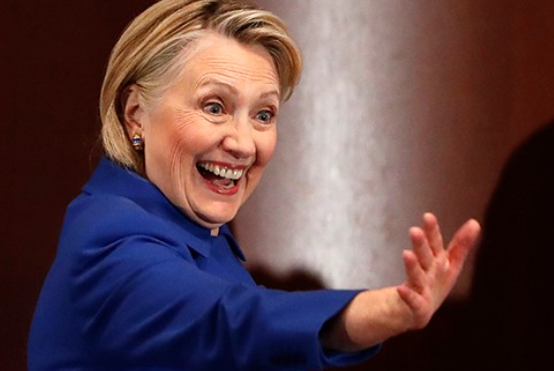 Hillary Clinton is currently making the rounds at film festivals after her political career didn't work out.
The failed presidential candidate attended the red carpet premiere of Netflix' upcoming movie, "White Noise", that was directed by Noah Baumbach.
Although other individuals were perplexed by the 74-year-look old's and questioned her presence in the first place.
Critics were less than delighted to see Clinton at a Hollywood movie premiere while her own party is swiftly dragging the US into the mud.
Instead of her typical macho pantsuit clothing, she was wearing a blue kaftan and sparkly flats. People expressed their disapproval of the event on Twitter.
This comes after Hilary attempted to make everyone feel bad for her and her husband, who openly had an affair when he was president, by having her and her daughter Chelsea appear in a series called "Gutsy,"
Clinton said that sticking with Bill Clinton was her most audacious decision. But not everyone fell for her ruse.
Tammy Bruce, a contributor to Fox News, criticized Clinton's offensive assertion and termed it ludicrous.
One Twitter user said, "Completely unnecessary in an era of mass homelessness and death."
Completely unnecessary in a era of mass homelessness and death 😒 https://t.co/ioyxrf34yg

— Peter Dale Thrash Metal (@peter_thrash) September 1, 2022
Another user posted, "Lock her up for this outfit alone."
Lock her up for this outfit alone

— Jonathan Easton (@eastjoneast) August 31, 2022
"It would have been nice if Melania Trump could have EVER looked half as sophisticated and elegant as @HillaryClinton looks on a daily basis!," another user joked sarcastically.
It would have been nice if Melania Trump could have EVER looked half as sophisticated and elegant as @HillaryClinton looks on a daily basis! pic.twitter.com/za1A8Nhpf2

— Woke Messiah 🌈💔🏴‍☠️🧙‍♂️💉 (@MessiahWoke) August 31, 2022
Someone also made fun of Hillary Clinton's outfit by saying, "Looks to be worn Over a bathing suit or your night gown."
Looks to be worn Over a bathing suit or your night gown ..

— Dianne Johnson (@DianneJ19349280) September 1, 2022