Good Samaritan Set On Fire After Helping Woman On Side Of Road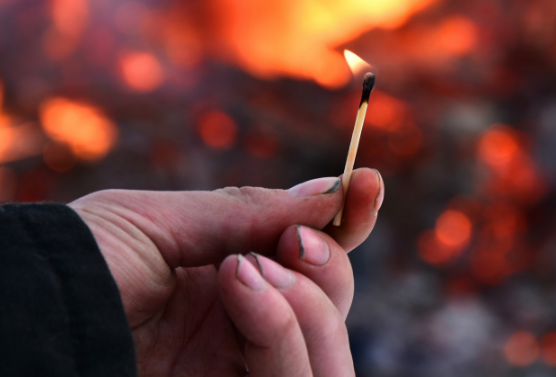 According to reports, a guy from Northern California who had stopped to assist a woman he believed to be stranded on the side of the road was tied up, doused in gasoline, and set on fire.
On Wednesday, just before 11 p.m., a 33-year-old unidentified man was driving through a somewhat rural area near the intersection of Hutchinson Road and South George Washington Boulevard, about 40 miles north of Sacramento, when he noticed a woman standing next to a black SUV by the side of the road. She signaled to the man that she was in some sort of trouble.
The man stopped his car and got out to see if he might be of assistance. But as soon as he got out of his car, two men who appeared to be armed leaped from the woman's SUV. Each looked to be carrying a knife or a rifle. They tied the driver's legs together with zip ties and demanded his money and car keys in exchange for physical abuse. The victim was then doused with gasoline by the three con artists, who then set him ablaze before fleeing in their own SUV while also stealing the victim's automobile.
The man, who was now alone and stranded, put out the fire by rolling around on the ground. It's not known if he used his cell phone, but he also contacted 911. When they encountered the man near the intersection, deputies from the Sutter County Sheriff's Office quickly took him to a nearby hospital for burn treatment. Although his current state is unknown, it is assumed that he is recovering from his wounds.
A few miles from the crossroads where the three suspects attacked him, police discovered the victim's car. The phony gun was also discovered by the police nearby. Despite not being able to get a close look at his attackers, the victim thought they were of Middle Eastern ancestry.