Desantis Declares State Of Emergency, Calls For Activation Of Florida National Guard Due To Influx Of 'Unauthorized Aliens'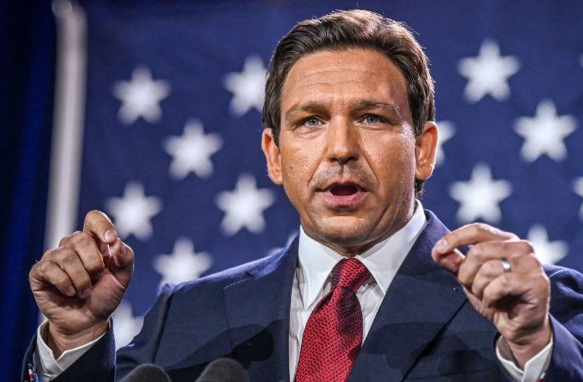 Florida Governor Ron DeSantis activated the state national guard on Friday to assist local authorities deal with a significant flow of Cuban migrants arriving in the Florida Keys.
DeSantis, a Republican, alerted the Florida National Guard and issued an executive order instructing state law enforcement to assist in the Keys in response to the landing of more than 700 migrants, primarily from Cuba, during the course of the New Year's vacation.
The governor condemned the federal government's immigration policies in a statement and its handling of the migrants who had arrived in the Keys.
The Biden administration's statement Thursday of such a new strategy to begin deporting Venezuelans, Haitians, Nicaraguans, and Cubans who enter the country illegally across the Texas border was not mentioned in the governor's statement. In addition, the government declared that it would grant humanitarian parole to as many as 30,000 citizens of those four nations each month if they submitted an online application, paid for their ticket, and found a sponsor.
During the past 24 hours, Border Patrol agents & LE partners responded to 5 migrant landings & encountered 90 Cuban migrants in the Florida Keys. The migrants arrived on rustic vessels & residents notified local authorities. #fridaymorning #bordersecurity #cuba #flkeys #cbp pic.twitter.com/0u4myMZrK6

— Chief Patrol Agent Walter N. Slosar (@USBPChiefMIP) January 6, 2023
Earlier today, the migrants were safely turned over to Border Patrol custody. We will continue to work alongside our interagency partners to apply the appropriate care & ensure the humane processing of these individuals, consistent with our laws. #Breaking #Update #Cuba #CBP https://t.co/2k1SNF4sOv

— Chief Patrol Agent Walter N. Slosar (@USBPChiefMIP) January 5, 2023
Advocates for some migrants claimed that the new legislation might worsen Florida's situation. More Cubans may risk their safety by traveling by water to the United States rather than traveling by plane to Central America and driving to the Texas border, according to Ramón Raul Sanchez of the Cuban American organization Movimiento Democracia.
The new scheme might discourage Cubans from traveling illegitimately by sea, according to acting Assistant Secretary Blas Nuez Neto for Border and Immigration Policy at the Department of Homeland Security.
He asserted that Cubans would be better served by submitting an application under the recently unveiled parole program since it would provide them with a possible route to residency that they might not have otherwise.
There are "much better options" under the new system, he continued, so "Do not risk your life at sea."
In order "to support water interdictions and ensure the safety of migrants attempting to reach Florida through the Florida Straits."DeSantis said Florida will send planes, helicopters, and marine patrols to the area.
Since August, more than 4,400 migrants, largely from Cuba and Haiti, have arrived in Florida by boat as those two nations' political and economic difficulties worsen. As a result of the lack of diplomatic ties between Washington and Havana, it is difficult for the American government to deport Cubans once they have arrived in Florida.
Those who are apprehended at sea have already been returned since Cuba will take them. Since August, about 8,000 Cubans and Haitians have been held, or about 50 each day, compared to just 17 per day in the fiscal years 2021–22 and 2020–21. At least 65 migrant deaths at sea have been reported by authorities since August.