"Woke Inc" Author Is Running for President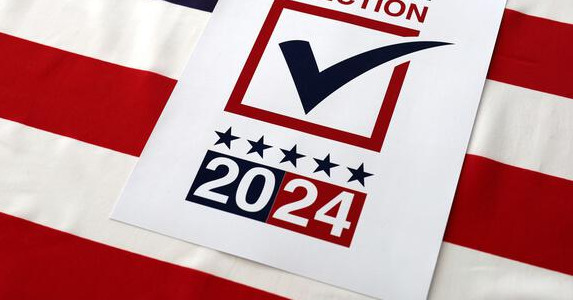 The GOP race for 2024 is already heating up. Former President Donald Trump announced his candidacy shortly after the November midterm elections. He has stated that he plans to continue where he left off at the end of his first term. The 45th President also wishes to reverse President Joseph Biden's policies. Former South Carolina Governor Nikki Haley, who formerly worked for Trump, has also entered the race.
Another conservative candidate has announced his candidacy, and he has a lengthy history of opposing the Left's "woke" agendas.
Anti-Woke Conservative
Vivek Ramaswamy, 37, made a 3.5-minute campaign announcement on his website on Tuesday, February 21. According to the former biotechnology CEO, the United States is going through a "identity crisis." He went on to claim that he believes "faith, patriotism, and hard labor have vanished" and have been replaced by "climatism and gender ideology."
Ramaswamy is a venture capitalist and the author of two books, "Woke, Inc: Inside Corporate America's Social Justice Deception" and "Nation of Victims." In an interview with The New York Times, he stated that if elected president, the first thing he will do is overturn Executive Order 11246. This is the rule that mandated affirmative action and prohibited discrimination against federal contractors.
The conservative is also urging lawmakers to declare "political expression a civil right," according to the publication. That means that private companies that discriminate against people based on their political beliefs are against the law. The First Amendment now protects citizens from the government censoring their opinions, but not private entities.
Plans of the Candidate
Ramaswamy said in The Wall Street Journal that Americans are "hungry[ing] for meaning at a time when faith, patriotism, and hard labor" are dwindling. He feels that the Republican Party should fill the hole left by their absence. Instead of providing a strong alternative, Republican candidates rehash slogans from 40 years ago or "criticize left-wing culture," but fail to provide one. Ramaswamy stated that he is running for president to "build a new American Dream" that unabashedly chases excellence.
It's too early to tell how the millionaire will fare in the Republican primary. He may not have the name recognition that Trump and Haley possess, but he does have a vision. He will have to work hard to reach out to voters with his message. While his candidacy is a long shot, that does not imply he will not campaign. Trump was considered a long shot in 2016, but he went on to become the 45th President.