Former President Trump calls for End to Crazy War with Russia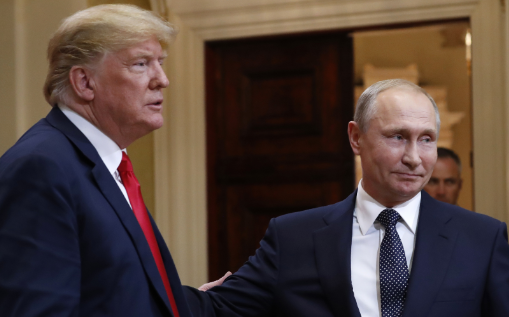 One world leader is now advocating for peace. That is Donald Trump.
Only one world leader recognizes the risk posed by the present generation of unstable and weak Western leaders.
Trump issued a warning about this in September.
The only US President in decades who did not launch a new war while in office was President Trump.
"Joe Biden, you need to call Donald Trump. Donald Trump will call Vladimir Putin and end this war. We must stop this war, and Donald Trump can do it," Texas Republican Nehls stated.
Nehls asserted that he believed Putin, the leader of Russia, would react to Trump because "he never went into Ukraine" while Trump was in office.
Trump and his MAGA friends have frequently asked that the US stop spending significant sums of money to assist the beleaguered country of Kyiv while President Biden has led the effort.
Without going into further detail, Rep. Marjorie Taylor Greene (R-Ga.) mirrored Trump's comments by referring to funding to Ukraine as a corrupt slush fund.
The West will remain steadfast in its determination to assist Ukraine in defending itself, according to Biden. The president has delivered on billions in military and economic aid to halt Putin's conflict, with the support of NATO allies.
After Biden declared that the US would send 31 Abrams M1 tanks to Ukrainian military as part of a renewed commitment to Kyiv, Trump launched his barrage.
Additionally, Germany consented to send 14 cutting-edge Leopard 2 battle tanks to Ukraine and gave other European nations permission to transfer up to 88 more.