Serial Liar Adam Schiff Announces Bid For Feinstein's Senate Seat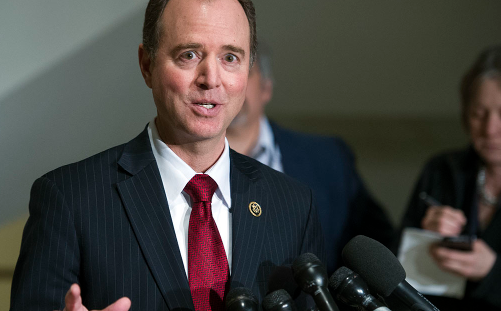 Adam Schiff, a notorious liar, declared his intention to run for Dianne Feinstein's California US Senate seat on Thursday.
"I look forward to campaigning hard in this race, meeting Californians where they are, and listening to what they want from their next Senator. I hope to earn their votes and their trust," Schiff said.
Speaker McCarthy goes OFF on Adam Schiff in front of reporters:

"No! He does NOT have a right to sit on that [Intelligence Committee]!"

🔥🔥🔥 pic.twitter.com/sczuh6yjJx

— Townhall.com (@townhallcom) January 25, 2023
This month, poisonous Democrat Rep. Katie Porter of California declared her intention to run for Feinstein's Senate seat.
Feinstein, 89, has submitted papers for her reelection in 2024, but she has not yet said if she would run for another term in the US Senate.
Feinstein's cognitive decline is reportedly advancing quickly.
On Tuesday, House Speaker Kevin McCarthy formally rejected Adam Schiff and Eric Swalwell's selections to the House Intelligence Committee.
McCarthy stated, "I am committed to returning the House Intel Committee to one of genuine honesty and credibility that regains the trust of the American people."
After removing the serial liar from the House Intel Committee on Tuesday evening, McCarthy lashed out at Schiff in front of left-leaning journalists.
Schiff complained about being kicked off the House Intel Committee on the Chinese spyware app TikTok.
WATCH: Congressman Adam Schiff posts a TikTok video after being removed from the House Intelligence Committee pic.twitter.com/Dw4CjBwqxY

— Daily Caller (@DailyCaller) January 26, 2023
Schiff was a member of the House select committee that looked into the attack on the US Capitol on January 6, 2021, but he was removed from the committee this week by House Speaker Kevin McCarthy. Schiff also served as the House Intelligence Committee's former chairman. During the first Senate impeachment trial, Schiff also acted as the chief House manager for former President Donald Trump.