Former NFL Star Peyton Hillis In ICU After Saving His Kids From Drowning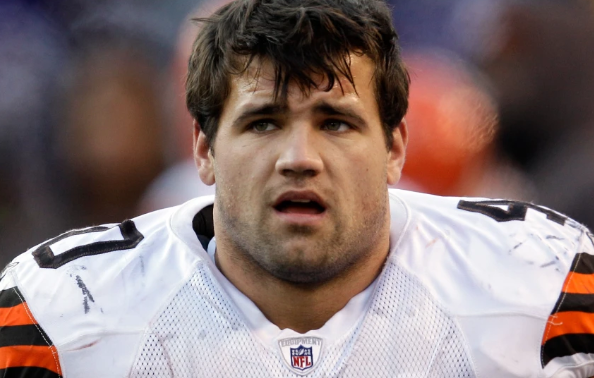 Peyton Hillis, a former NFL star, was reportedly rushed to the hospital after saving his children in a swimming mishap.
Hillis and his children were in Pensacola, Florida, at the time of the tragedy, according to TMZ reporter Alyssa Orange. The athlete was helicoptered to the hospital. According to a Facebook post by his uncle on Thursday, he is still unconscious in the intensive care unit.
"I have been asked to help get his info out there. Please pray for Peyton he needs all the prayers he can get," Greg Hillis wrote to social media. "He's still in intensive care and having some problems with his kidneys and his lungs but the doctors say he is improving."
Peyton Hillis was able to save both of his children before injuring himself and requiring medical attention. The sequence of events that led to the catastrophe remained unknown as of early Friday morning.
"I just wanted to let everyone know on Razorback Nation that Peyton is doing better," Greg. "I just wanted to head off any rumors that may be started. I'm sure he would want everyone to know that he appreciates all of the prayers being thrown up on his behalf!!!"
Peyton Hillis is reportedly in critical condition after saving his kids from drowning today.

His kids are okay thankfully.

Prayers for an Arkansas legend 🙏🙏🙏 pic.twitter.com/UlZkF8Tmu7

— Unnecessary Roughness (@UnnecRoughness) January 6, 2023
According to TMZ, Hillis was drafted in the seventh round out of Arkansas in 2008. He appeared in 81 NFL games with the Cleveland Browns, Denver Broncos, Kansas City Chiefs, and New York Giants over the course of eight seasons.
Hillis left the NFL in 2014 to pursue an acting career. According to TMZ, he made his feature debut in the independent thriller "The Hunting" in 2021.