Florida Gov Claps Back At Reporter!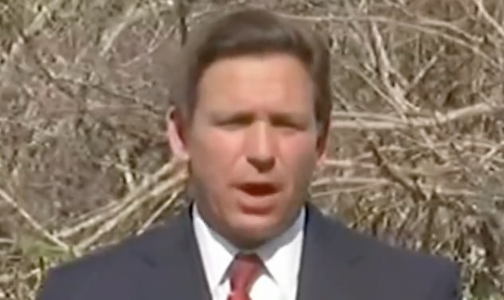 When asked about a potential civil war inside the GOP during a news conference on Wednesday, Republican Florida Governor Ron DeSantis told reporters that people should calm down about some of this.
The Georgia senate race in December was brought up right away by DeSantis, who stressed how crucial a victory for Republicans would be. Additionally, he praised Florida as the Republican Party's largest success in a midterm election that was less successful elsewhere in the nation. Against Charlie Crist, a former Republican governor who later became a Democrat, DeSantis won reelection by roughly 20 points. The performance of DeSantis and Florida Republicans in general was underlined by his victory in the traditionally blue Miami Dade County in Florida.
Following that, DeSantis described the midterm elections as a poor showing considering the current circumstances and urged elected Republicans to capitalize on their victory. Because "we lead, we delivered and we had your back when you needed us," according to DeSantis, Republicans were able to secure a historic victory in Florida.
JUST IN: Gov. Ron DeSantis asked about a "GOP Civil War"

"We just finished this election, ok? People just need to chill out a little bit on some of this stuff, I mean seriously […] We have this Georgia runoff coming, which is very important for Republicans to win." pic.twitter.com/XduafoZJif

— Florida's Voice (@FLVoiceNews) November 16, 2022
The former president Donald Trump's adversary for the 2024 GOP presidential candidacy has been suggested as the governor of Florida. He is in the lead when pitted against Trump and other Republican candidates, according to numerous state-level polls.
Following election night, his primary concern has been leading Florida through Hurricane Ian, according to Politico. DeSantis disclosed an additional $8.7 million in Hurricane Ian recovery money for the benefit of first responders and to meet labor market demands.
The Democratic incumbent Sen. Raphael Warnock and Republican opponent Herschel Walker will face off in a runoff on Tuesday, December 6.