Federal Judge Denies Trump A Mistrial In Assault Case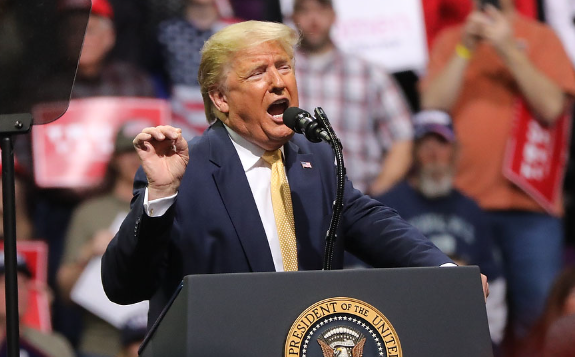 Former President Donald Trump's motion for a mistrial in the case brought by author E. Jean Carroll was refused by a federal court in New York on Monday. at the 1990s, Carroll claimed that she was assaulted by Trump at a Manhattan department store. In the current legal procedures over Carroll's charges against Trump, the judge's decision represents a major move.
Former President Trump's attorney, Joe Tacopina, filed an 18-page complaint against U.S. District Judge Lewis Kaplan just before the second day of cross-examination in the E. Jean Carroll case. Judge Kaplan, according to Tacopina, has issued "pervasive unfair and prejudicial rulings" that have hurt his client's case every time they have been issued. In the continuing judicial procedures over Carroll's charges against Trump, this complaint adds a fresh layer of conflict.
Attorney Tacopina asked Judge Kaplan to rectify any instances where the court had misrepresented the facts of the case to the jury. Tacopina urged the court not to declare a mistrial and asked for greater leeway in cross-examination of Carroll on behalf of Trump's defense team.
On Monday morning, a court official confirmed that Carroll's motion was denied by Judge Kaplan at the last minute, before the jury was called to hear his evidence. Carroll's lawyers had not responded to the media's request for comment at the time. This new twist highlights the dynamic nature of the ongoing judicial processes and the parties involved.
BREAKING: Judge Kaplan, the presiding judge in the E. Jean Carroll case, has just denied a motion for mistrial, without comment, by Trump's attorney Joe Tacopina.

Tacopina had accused U.S. District Judge Lewis Kaplan of being biased and requested a mistrial. The allegations… pic.twitter.com/vt1I1qWrVn

— Brian Krassenstein (@krassenstein) May 1, 2023
During the civil trial that took place last week in a federal court in lower Manhattan, Carroll claimed that former President Donald Trump lied when she decided to come out with her complaints in 2019. She is attempting to "get her life back," Carroll added, highlighting the emotional toll the events have placed on her.
Former President Donald Trump has disputed Carroll's charges throughout the trial. His most recent denials were published on his Truth Social media site. Trump continues to insist he is innocent and refute Carroll's allegations.
Trump's fans remain steadfast in their allegiance to him despite his legal troubles. According to the most recent polls, he is still the leading Republican contender for president in 2024.