Navy Turns To Drag Queen For Recruitment Boost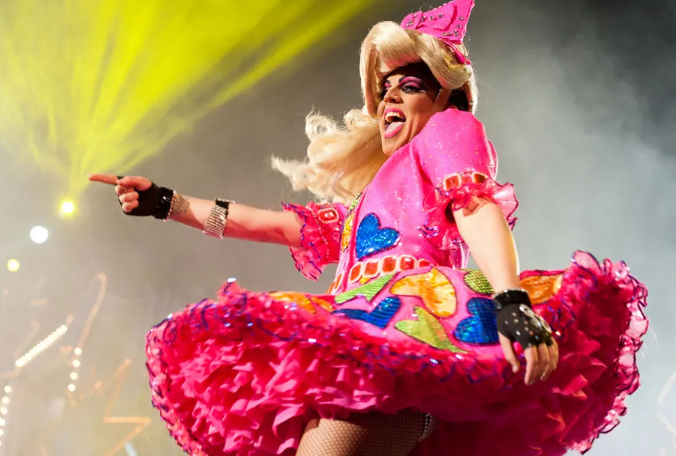 As the world watches closely for signs of a potential third world war, the United States is facing difficulties in achieving its military recruitment targets. According to reports on manpower in 2022, China has the largest number of active soldiers, with a total of 2 million personnel, making it the leader among the top five largest militaries in the world.
The Indian military has nearly 1.5 million soldiers, while the United States ranks third with a count of 1.4 million. North Korea and Russia round out the top five, in that order. However, the US Navy is projected to fall short of its target by about 8,000 sailors in 2023. Similarly, the Navy Reserves are expected to miss their projected numbers by around 3,000 personnel.
A study conducted by the National Independent Panel on Military Service and Readiness revealed that cultural politics has contributed to a decline in the number of potential military recruits. The Biden administration has introduced policies on diversity, equality, and inclusion (DEI) that have been implemented by the military branches. These DEI processes have shifted the military's focus from national security and homeland safety to ensuring that DEI standards are understood and achieved.
To address this recruitment shortfall, the Navy has launched its Digital Ambassador Program, selecting a social media influencer to target a more diverse pool of potential recruits. As part of this campaign, the Navy has enlisted the help of a drag queen to lead the initiative.
Joshua Kelley is a sailor of the rank Yeoman 2nd Class, who enlisted in the Navy in 2016. He has completed tours of duty in the Western Pacific and is currently working as an administration specialist. During his free time, Kelley performs in drag shows using the stage name, Harpy Daniels, and uses his platform to support LGBTQ+ causes. He has helped to raise funds for LGBTQ+ individuals to participate in sports leagues.
Kelley has been and plans to continue making posts on social media to support other LGBTQ+ sailors and encourage more to join the Navy. He believes it's essential for the Navy to represent the diverse communities of the country it serves.