Economy Causing Serious Problems for Small Business Owners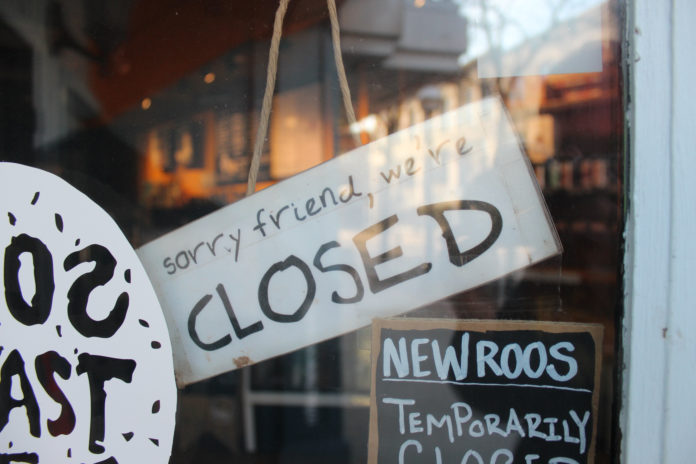 The United States is currently facing inflation. After years of lockdowns and shelter-in-place orders for the United States, as well as capacity restrictions, inflation is now the last thing that anyone needs.
But, thanks to the spending bills that the federal government passed in 2021, inflation has remained constant and won't stop anytime soon. The worst thing about inflation is how it affects everyday workers' wages.
The average American doesn't have enough money to keep pace with record-breaking inflation. The country is also burdened by a White House administration that won't take effective steps towards reducing inflation.
Newsmax reports that small-business owners are among the most affected by the unstable US economy.
Small Business Owners and Inflation
A Clarify Capital poll found that 42% of Americans with small businesses believe COVID is limiting their ability to grow their business. Another 30% of respondents said that inflation is really affecting their businesses.
These are just a few of the many small business owners that are facing difficult times. However, there is more.
In job recovery, red states lead.

FACT: 16 of the top 20 states for jobs recovered from the pandemic are led by Republican governors. pic.twitter.com/Y80aZyoh0x

— RNC Research (@RNCResearch) January 29, 2022
Clarify Capital also revealed that more than three-quarters of small business owners are facing decreased revenue, sales declines, and lower growth. 44% of small business owners are still uncertain about the future.
Many business owners feel that they need substantial amounts of capital to grow. This study shows America still has much work to do in terms of its economy.
Getting Back on Track
The problems faced by small business owners are a sign of the need to change.
Biden's administration believes that passing spending bills one after another will somehow bring small businesses value. This is repeatedly proven to be false.
WATCH: Florida barbecue owner says if he didn't raise his prices, he would have had to SHUT DOWN his business. pic.twitter.com/qenfVHTXIg

— RNC Research (@RNCResearch) January 28, 2022
Inflation is not something that can be avoided. Inflation is a problem that causes entrepreneurs to spend more than they should.
America's small businesses are essential to its communities. These businesses create jobs and allow people to invest in their local communities. America must get its economy on track. This means that the federal government should reduce spending.
What are your thoughts on the difficulties faced by small-business owners due to increased inflation?