A Lethal Cyber Attack Against America is Imminent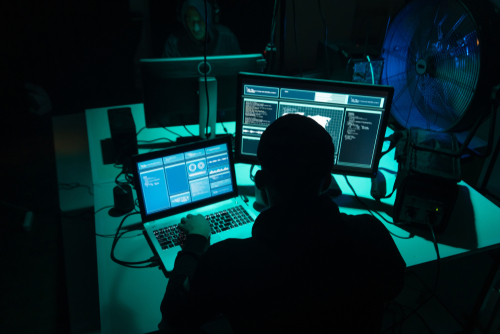 Washington is beginning to realize that Russia could launch a cyberattack against the United States in order to distract from the Ukraine problem.
America warned of a massive cyber attack
American security agencies have warned the government as well as private entities about a possible cyberattack by Russia. They encourage everyone to take proactive security precautions.
Cyberattacks on America are now being heightened by an attack on New Bedford Police.
New Bedford Police were hit with a ransomware attack early Thursday morning that impacted a number of department servers and computers, according to a statement from the mayor's office.

Read More: New Bedford Police Hit With Ransomware Attack | https://t.co/hMn8PWfVR0 pic.twitter.com/TT2Hyo5Z8s

— WBSM (@WBSM1420) January 28, 2022
Robert Lee, an official of the Department of Energy's Electricity Advisory Committee, stated that American infrastructure is currently in digital transformation.
It is, therefore, easier than ever to attack the US infrastructure.
Lee said that he doesn't worry about cyberattacks becoming bolder at a time when cyberattacks have become more sophisticated. He suggested that he doesn't worry about an attack on the electricity grid or poisoning a town's water system because there is always a backup for such facilities.
He stated that instead of actual attacks, he was afraid of overreactions by authorities and the fear that pervades the population regarding these attacks.
A DHS memo released Sunday warned that Russia could launch a cyberattack against U.S. targets on American soil if it believes Washington's response to its potential invasion of Ukraine threatens its long-term national security.https://t.co/vz8S4l8E4c

— USA TODAY (@USATODAY) January 24, 2022
The Biden administration announced on Thursday a 100-day plan to improve protections for the American water industry amid these cyber crises.
The Biden administration followed up on a ransom attack by Russian-based hackers on Colonial Pipeline last year.
They sought to protect the US's energy industry by focusing on the natural gas pipelines as well as the electric sector.
Lee liked the idea of protecting waterways from cyber threats. However, he recognized that it was a tedious task, given the complexity of American water systems.
He estimates that there are nearly 55,000 water systems in America. It is difficult to secure every one of these systems, as they are so under-resourced.
It is not an easy job to secure the American infrastructure
Lee explained the difficulties of protecting American systems from cyber attacks by claiming that almost 95 percent (or 95%) of resources in the private sector are intended to respond preventively.
The situation is complicated because only five percent can be used pro-actively.
Lee, a former cyber warfare operations officer in the US Air Force, stated that industries must be able to respond proactively to any attack.
The cybersecurity officer stated that local facilities are more susceptible to these types of threats than larger companies, which are better equipped to stop the attack.
Lee explained that a major obstacle to local cyber security was raising water bills. This would not be enough to convince average Americans about the need for cyber security.
The officer stated that ransom groups are the most common attackers, but some are supported by foreign actors.
These foreign actors strive to steal intellectual property to disrupt the geopolitical balance.
Lee believes that the only way to solve this crisis is to raise public awareness. This is the responsibility of every state's Public Utility Commission.