Stunning New Report Shows Inflation Just Hit A 30 Year High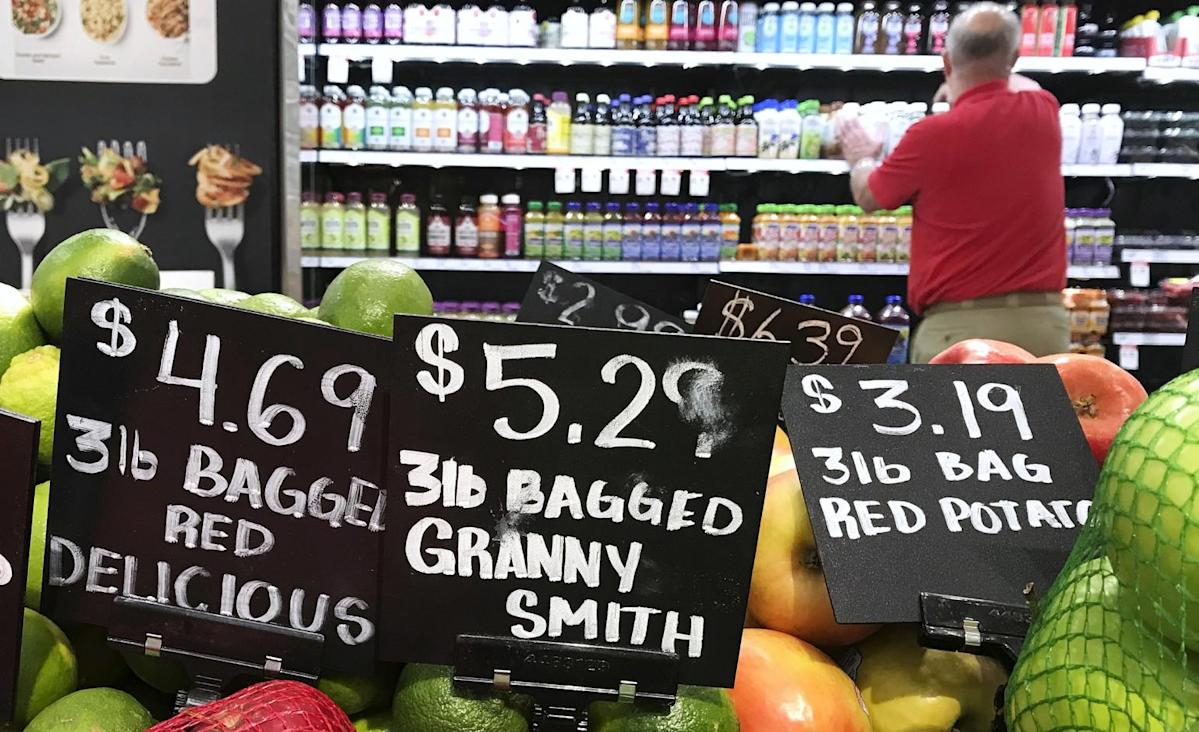 CNBC reports that the personal consumption expenditures price index rose by 4.4 percent annually in September. This is the highest rate since 1991. This is without taking into consideration the rising energy and food costs. 
Western Journal reports that even without these, year-over-year inflation reached 3.6 percent. This "core" PCE Index, which excludes food and energy, is what the Fed considers the most important measure of inflation. The Fed's annual goal is to achieve two percent inflation.
CNBC adds that "the headline inflation rate was pushed by a 24.9% increase in energy costs and a 4.1% gain in food. Services inflation rose 6.4% on the year while goods increased 5.9%" and also notes that average personal income has declined one percent, making the price increases seem even more onerous.
The rise in inflation has not led to an equal increase in GDP. Despite the 4.4% inflation rate GDP is growing at a 2.2% rate. The Atlanta Fed predicts that we may have slowed down to 0.2% growth, and could even be in contraction soon.
Yellen had this to state about inflation: "Year-over-year inflation remains high and will for some time simply because of what's already happened in the first months of the year. But monthly rates I believe will come down in the second half of the year. I think we'll see a return to levels close to 2%."
Others are less optimistic. Connel Fullenkamp is a Duke professor of economics.
the Fed has seriously underestimated the scope of this problem, which goes well beyond the snarled traffic in our ports and the shortage of computer chips. Almost no part of the supply side of the American economy is equipped to respond to the unprecedented rebound in demand, and this will lead to much higher inflation for at least a few years.
The result is that many businesses now lack the extra capacity needed to meet an unexpectedly large increase in demand. It's not that companies can't or won't respond to these increases, but adding capacity takes time. And after decades of not being able to raise prices at all, most companies are in no hurry to return to those days. Chances are, they'll take their time and only invest where they are highly certain that demand will persist.
Jerome Powell, the Chairman of the Fed, acknowledged that inflation could be here for longer than originally anticipated.
Others point out that inflation may be much higher than what the Fed says. 
Gas is up 56% since last year.
Used cars are up 30%.
Insurance? 17%.
Laundry? 26%.
Predators like Uber and Lyft? 11%.
Restaurants? 4%.
Pampers and Tampax? Going up 5–9% in September.
But don't worry, the Fed's target inflation is just… wait for it… "2%."
Inflation could rise even higher if people spend the money the government is putting into the economy. ZeroHedge says that 75% of government handouts were either used to save or pay down debt. This is economically equivalent to saving. Only 25% of the newly printed dollars have been used for consumption. If more people spent their dollars than they saved, consumer prices could soar as fewer products are available.
Inflation is almost the same across the Atlantic.
ZeroHedge reports that in Europe, which has experienced a similar level of growth to America, "The bigger problem is that while the growth burst is certainly transitory, the roaring inflation may not be. Because between the surge in growth and soaring oil and gas prices, Eurozone headline inflation exploded 4.1% this month, more than twice the European Central Bank's target and matching the all-time-high for the data series launched in 1997."
Chinese inflation, however, has stayed low. Currently, it is hovering around 0.7%.
It remains to be seen how long inflation will last, but it is clear that US consumers will enjoy a more expensive Christmas thanks to Bidenflation.