China Sorry After Comments It Made After Getting Backlash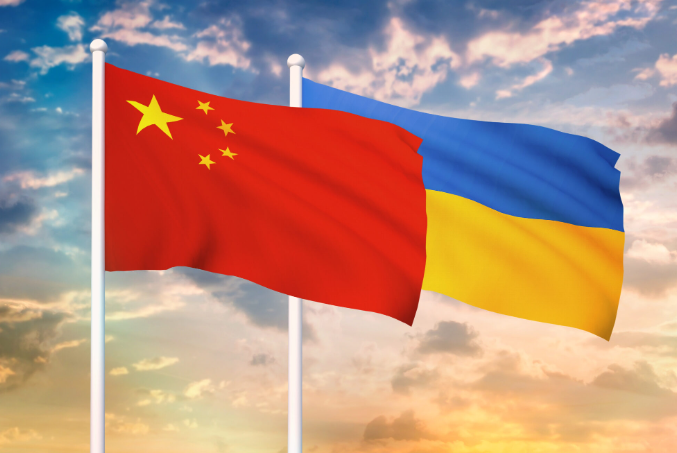 China has renounced comments made by its ambassador to France regarding the autonomy of Ukraine and other former Soviet republics after facing criticism from European leaders. The Chinese embassy in Paris clarified that Ambassador Lu Shaye's remarks on Ukraine should not be considered as an official policy statement, but rather as his personal opinion. The Chinese government had previously recognized the independence of the former Soviet republics following the collapse of the Soviet Union.
The Chinese Communist Party has reiterated its willingness to collaborate with the global community in seeking a peaceful resolution to the Ukraine crisis, despite the ongoing conflict between Russia and Ukraine.
Since April 21, when Lu gave an interview to French media in which he stated that Crimea had always belonged to Russia and that former Soviet republics did not hold a functional status under international law, outrage has been brewing in European capitals. According to reports, Lu explained that there was no international treaty that allowed these countries to assert their sovereignty, and that they lacked legal standing under international law.
China's Foreign Ministry spokeswoman, Mao Ning, dismissed Ambassador Lu's remarks, stating that China recognizes the sovereignty and independence of all nations and upholds the values outlined in the United Nations Charter. Estonia, Latvia, Lithuania, and Ukraine, among other former Soviet republics, gained their independence following the collapse of the Soviet Union in 1991. All three Baltic nations are now members of the European Union and NATO.
China has been critical of the US-imposed sanctions on Russia and has abstained from condemning Russia's involvement in the conflict in Ukraine.
Gabrielius Landsbergis, the Foreign Minister of Lithuania, tweeted that Lu's comments demonstrate that the Baltic nations were correct to mistrust China as a mediator between Russia and Ukraine.
In a recent report, it was stated that for the first time since Russia's invasion of Ukraine, Chinese President Xi Jinping had a conversation with Ukrainian President Zelenskyy. China has expressed its desire to send an ambassador to Kyiv to act as a mediator and seek a political solution.
Although American officials were happy to hear about the phone conversation between the two leaders, they advised caution, as it is still too early to determine whether it will lead to a peace agreement.