Another Woke News Outlet Is Likely Shutting Down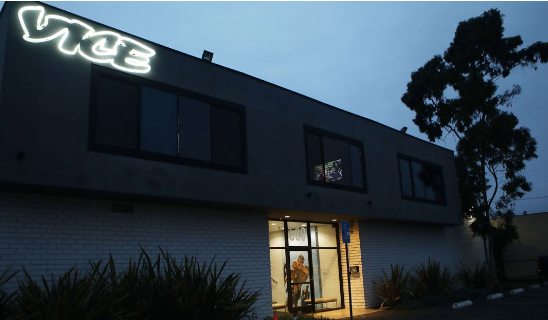 Vice Media, a company previously assessed at almost $6 billion, is reportedly moving towards declaring bankruptcy. Sources suggest that despite seeking investments from major corporations such as Disney and Fox, the left-leaning media platform has faced difficulties finding a purchaser for its bold and non-traditional content offerings.
There is a chance that Vice may still find a buyer, but so far at least five potential purchasers have declined after examining the company's financial records. According to Vice representatives, any sale is now expected to fetch a price of under $1 billion, which is significantly lower than its previous valuation. Fortress Investment Group, which owns the majority of Vice, is leading the efforts to sell the company in order to recover costs after providing Vice with a $30 million financial lifeline earlier this year.
The financial situation of Vice has deteriorated to the point where some vendors are turning to debt collectors in order to recover unpaid bills before Vice goes out of business for good. The rise of digital media has resulted in increased competition for Vice, causing the company to lose advertising revenue to rivals like Google.
In 2022, Vice missed its revenue target by $100 million. While the company once had a flashy production on HBO, the contract was not renewed after a seven-year run. The company then moved to Showtime for two seasons. Vice was well-regarded by critics for its unconventional journalism, particularly in foreign affairs where its reporters would film segments from remote locations like North Korea.
As the possibility of bankruptcy looms, the executives of the company are considering selling its different components separately. Refinery29, a digital brand aimed at women, the in-house marketing firm Virtue, and the video production arm Vice Studios are all potential standalone purchases that could result in some of Fortress's investments being recouped. Disney, which had a minority share in the company, has already recorded a loss on its investments, which means it will not receive any returns if the company is sold.
Following Buzzfeed News' announcement to shut down in March, Vice has become the second digital news platform to collapse in recent weeks. Similar to Vice, the progressive media company also focused on producing eye-catching content and invested excessively in its newsroom. However, despite its efforts, it failed to attract enough advertising revenue to maintain its operations.