Chicago Residents Fight Back – Robbery Attempt Thwarted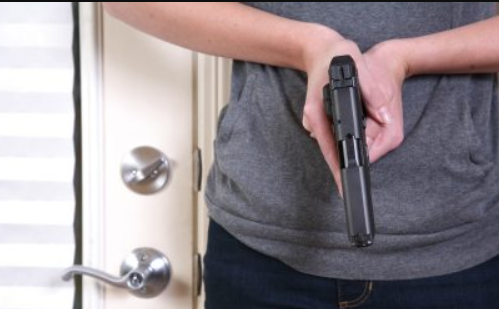 An employee with a permit for concealed carry stopped a robbery attempt on Friday in South Shore, Chicago.
This occurs as businesses throughout Chicago are leaving owing to the high level of crime.
Following the attempted heist, the accused robber and a grocery store employee were both killed.
The El Barakah Supermarket on 73rd Street is where all of this allegedly took place, according to CBS News.
The attempted robber was identified by police as 24-year-old Nicholas Williams.
According to the police, the suspect entered the shop and pulled out a revolver before aiming it at Ali Hassan, a 64-year-old store worker.
Four bullets were reportedly fired inside the building, two of which were fired back-to-back, followed by a delay before the other two shots were fired.
The robber was struck in the chest and fled the store, according to the police. Later, he was discovered dead outside.
The thief shot Hassan twice before being apprehended, striking him in the chest and the back.
Police said that Hassan was taken by ambulance to the University of Chicago Medical Center but later declared dead as a result of his injuries.
According to a report from ABC7 Chicago, Ali Hassan had a positive impact on his neighborhood.
Khalid Hassan, his nephew, said, "My uncle Ali, I look up to him as a role model, as a standup human being. Part of the reason for who I am today is because of him. He's the most standup guy, caring guy. He cared. If you were around him, he always had good energy, always a positive individual."
According to investigators, a family member who works at the store and has a legal ID for a gun owner and a concealed carry permit stopped the heist.
This occurs at a time when liberal cities like Chicago are battling to outlaw the open carrying of pistols in public.
For instance, Measure 114, a more stringent set of gun prohibitions, was approved in Oregon during this election cycle.
This botched robbery in Chicago should serve as a cautionary tale for liberal states hoping to reduce the amount of legally owned firearms on the streets.
Considerably while this incident was tragic, it would have been even worse if there hadn't been a nice guy with a pistol present.
It's crucial for Americans to remember that, while the police are en route to the scene, these same law-abiding gun owners are frequently the only line of defense against criminals. This is why these restrictive gun regulations are imposed out of fear for law-abiding gun owners.