Pelosi Endorses Biden For Reelection – It's Happening!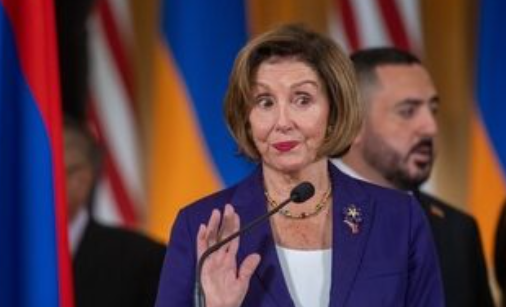 Whether Joe Biden should run for reelection in 2024 or not is a contentious issue among the Democratic Party.
RootsAction, a progressive organization, has initiated a campaign to dissuade Biden from running. These advertisements categorically characterize the president as a liability who stands the greatest chance of losing the election to a Republican.
Others in the Democrat Party, such as Kathy Hochul, the governor of New York, have publicly stated that Biden ought to compete for re-election in 2024.
Pelosi: Yes, Biden Should Run for President Again in 2024 pic.twitter.com/a9ADe01hkJ

— Paul Prosise (@PaulProsise) November 13, 2022
Presently, Nancy Pelosi, speaker of the house, is endorsing Joe Biden for reelection.
The House Speaker made it apparent that Biden should seek re-election to the White House during an interview with ABC News.
According to Pelosi, the current president has made excellent strides in promoting immunizations, putting money in Americans' pockets, placing people back to work, and returning kids to school.
This recommendation is not unexpected. One of Biden's most vocal and ardent supporters has been the House Speaker.
"What steps do Democrats need to take to bring the country together?"

Nancy Pelosi laughably claims Democrats "have always been taking that step" and have "worked very hard to make [legislation] bipartisan." pic.twitter.com/OIaYdc9S3U

— RNC Research (@RNCResearch) November 13, 2022
She has also rejected claims made by members of her own party that Democrats need to alter their generational leadership.
Without a doubt, a majority of Americans reject Pelosi's appraisal of Biden's leadership. Inflation has soared to levels that many people could not possibly have predicted under the administration of the current president.
The increase in layoffs coincides with inflation. Many employers are keen to reduce their workforces in order to counteract the effects of inflation on their companies. The people in the United States who are most in need of jobs are disproportionately harmed by this.
Neither Pelosi nor the other Democrats who have opted to support Biden for another term in office are addressing any of these concerns.
The president's decision to run for reelection is still up in the air. He has been inconsistent in public in this regard. Although some Americans and political analysts believe that Biden will undoubtedly run in 2024 following the midterm elections.