Chaos Erupts During Fauci's Final Briefing!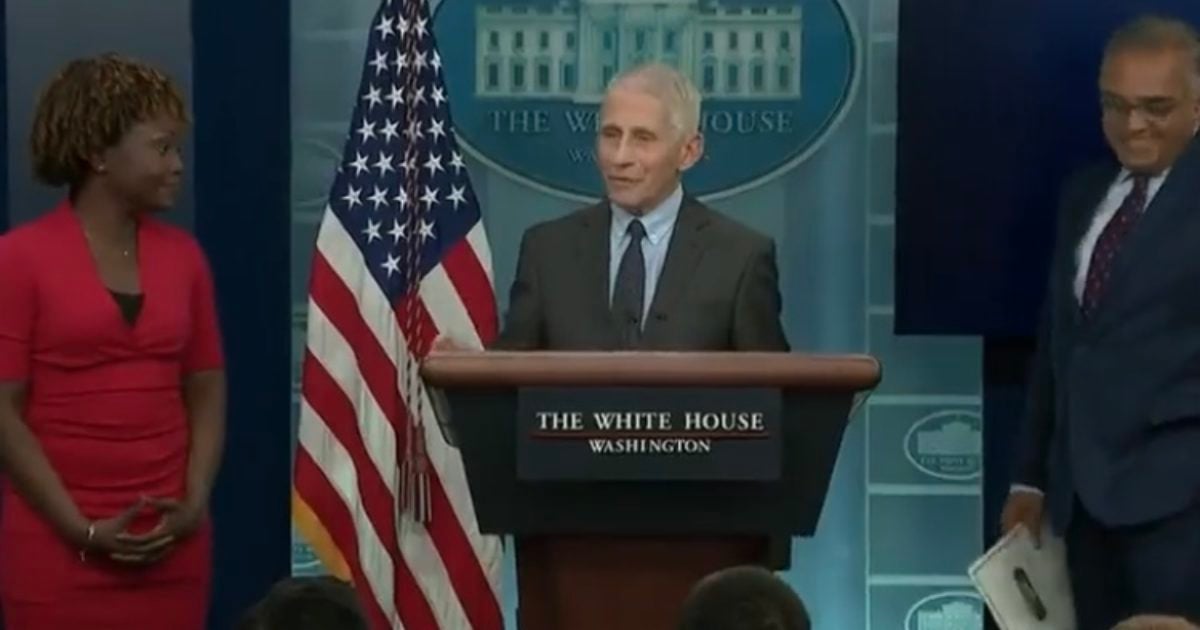 Tuesday marked Anthony Fauci's final COVID-19 briefing before he formally announced his retirement.
After damaging millions of lives with his COVID policies and forcing experimental gene therapies on the populace, the NIAID director will resign.
Naturally, Fauci's parting advice to Americans was to be tested for COVID-19 and take the most recent booster before the holidays.
Fauci: "If there are Oversight hearings, I absolutely will cooperate fully and testify before Congress…we can defend and explain and stand by everything that we've said. I have nothing to hide." pic.twitter.com/jXkMDWWInA

— Washington Free Beacon (@FreeBeacon) November 22, 2022
"When we're gathering at a family gathering for Thanksgiving or for Christmas or for any other holiday as we get into the winter, it makes sense that you might wanna get a test that day before you come into a place."
For the millions of lives lost or irreparably harmed as a result of the harmful COVID hospital policies, gain-of-function studies, and experimental shots, Fauci should be looked into for crimes against humanity.
A reporter wanted to ask Fraudci about the beginnings of the COVID-19.
Karine Jean-Pierre, the press secretary for the White House, declined to speak with the reporter.
"I'm done! I'm done with you!" she yelled.
Karine Jean-Pierre snaps at a reporter:

"I'm done! I'm done with you!" pic.twitter.com/F8Kwk7B9cv

— Townhall.com (@townhallcom) November 22, 2022
The meeting room then descended into chaos.
"Hold on one second. We have a process here. I'm not calling out on people that yell. And you're being disrespectful to your colleagues, and you're being disrespectful to our guests. I will not call on you if you yell and also you're taking time off the clock because Dr. Fauci has to leave in a couple of minutes," Jean-Pierre said
"You need to call on people from across the room. She has a valid question. She's asking about the origins of COVID and Dr. Fauci is the best person to answer," Simon Ateba from Today News Africa insisted.
"I hear your question, but we're not doing this the way you want it. This is disrespectful. Simon, I'm done. I'm done with you right now, you're taking time away from your colleagues," Jean-Pierre hysterically stated.