Supreme Court SPYING Controversy – Asked To Intervene!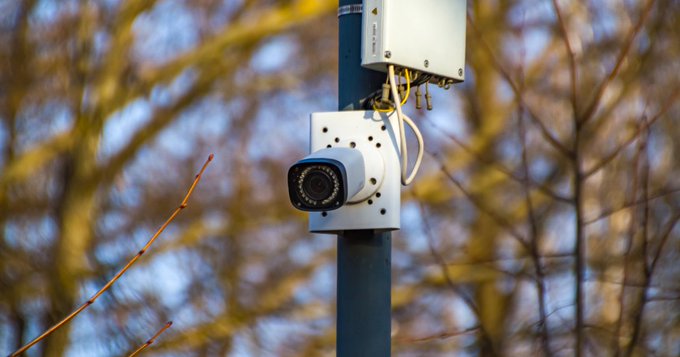 The Supreme Court has been requested to rule on whether police can deploy surveillance cameras without a warrant by civil liberties organizations. A Massachusetts case in which police deployed a camera to apprehend a dishonest court clerk served as the impetus for the request.
Officers detained Nia Moore-Bush of Springfield, Massachusetts, in January 2018 on suspicion of smuggling drugs and firearms across New England states. They also detained her mother, Daphne Moore, 55, who was employed at the time as a clerk in the Hampden Superior Court. This occurred in December of that year. Moore was accused of money laundering, lying to federal agents, and conspiracy to distribute controlled substances.
We're asking the U.S. Supreme Court to decide whether long-term police use of a surveillance camera targeted at a person's home is a Fourth Amendment search. https://t.co/CwmUQLyZ7j

— ACLU Massachusetts (@ACLU_Mass) November 18, 2022
The American Civil Liberties Union and its Massachusetts chapter have now petitioned the US Supreme Court to review the procedures police used to indict Moore. Moore-Bush was living with her mother when Springfield police began their inquiry into her. In order to gather evidence, police mounted a surveillance camera on a utility pole outside and left it there for a year. According to police, the camera only captured photographs of Moore's home from outside, where she had no reasonable expectation of privacy.
People do have a reasonable expectation of privacy while in public, according to a 2018 Supreme Court decision in Carpenter v. United States, which is cited in the ACLU appeal. Long-term "pole surveillance," according to the Massachusetts Supreme Court's ruling, is unconstitutional under state law but not under the Fourth Amendment.
Pole surveillance is a useful tool for police to gather evidence; in this case, it assisted them in dismantling a criminal gang dealing in cocaine, heroin, and firearms. However, it also implies that whatever we do in public may be filmed and used against us without probable cause. What matters more?