Bison Gores Woman After She Walks Up To Animal At Yellowstone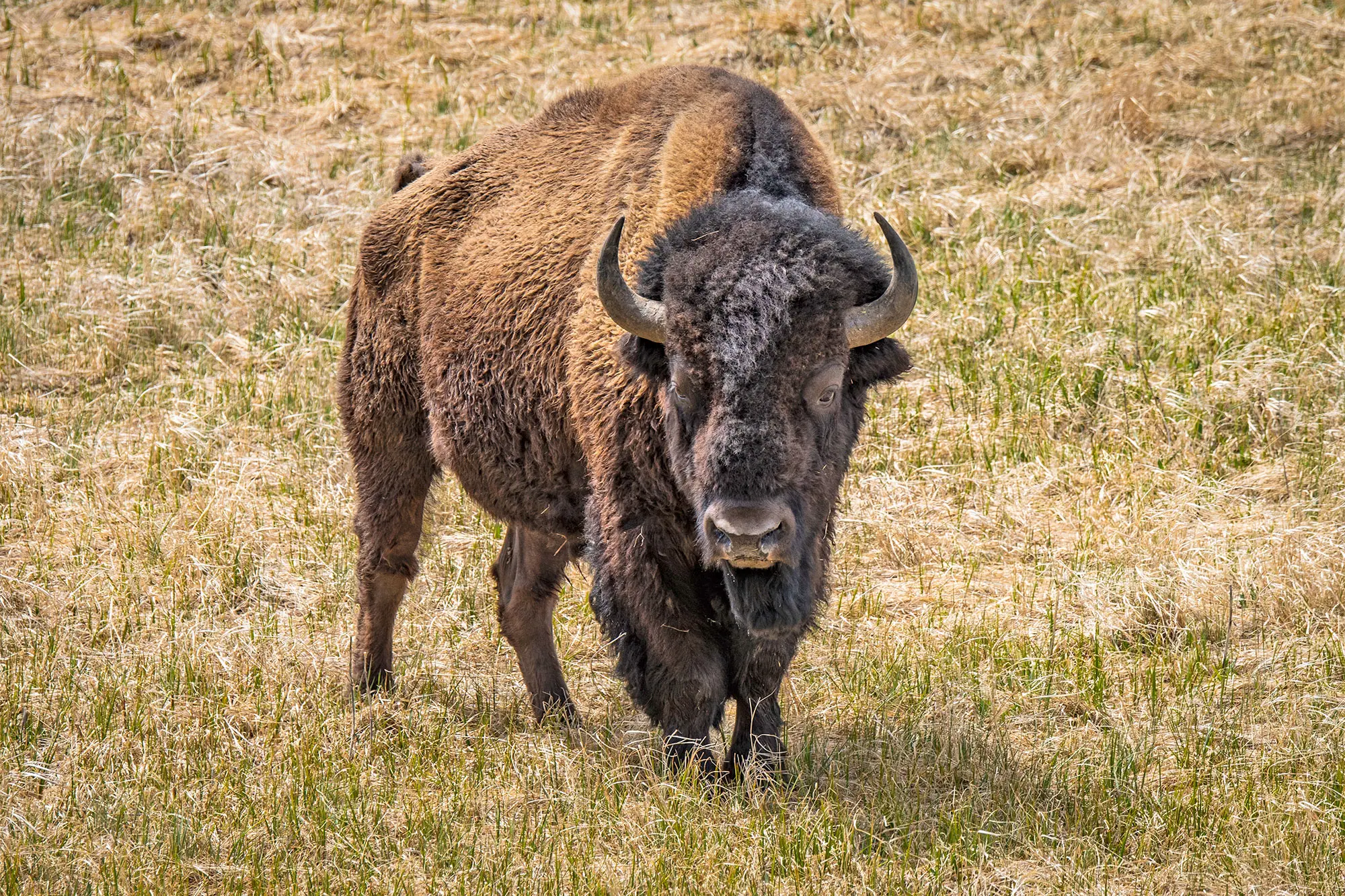 A lady was gored by a bison after approaching the animal at Yellowstone National Park in Wyoming on Monday morning, according to park officials.
According to a news statement, the anonymous 25-year-old from Grove City, Ohio, approached the bovine as it approached a boardwalk just north of Old Faithful.
Officials stated the animal gored her and hurled her 10 feet into the air when she came within 10 feet of it.
Authorities said the person was rushed to the hospital with a puncture wound and other injuries.
Large animals such as bison, elk, bighorn sheep, deer, moose, and coyotes should be kept at least 75 feet away from tourists, while bears and wolves should be kept at least 300 feet away.
Bison have wounded more people than any other animal in Yellowstone. Park authorities cautioned that they are unpredictable and can run three times quicker than humans.
On Wednesday, park authorities did not immediately reply to demands for further information, and a spokesman for the medical facility said it had no more information to share.
This was the first known incident of a park visitor threatening a bison in 2022, according to park authorities, who said that the animal retaliated by goring the human.
Concerns about bison overgrazing have sparked discussion around Yellowstone. Last year, there were more than 5,000 bison roaming the park, and wildlife authorities and tribal groups agreed in December to kill, shoot, or confine up to 900 bison from the park at the service's Stephens Creek Capture Facility.