Seaworld Staffers Rush To Rescue Sea Lion Spotted On San Diego Highway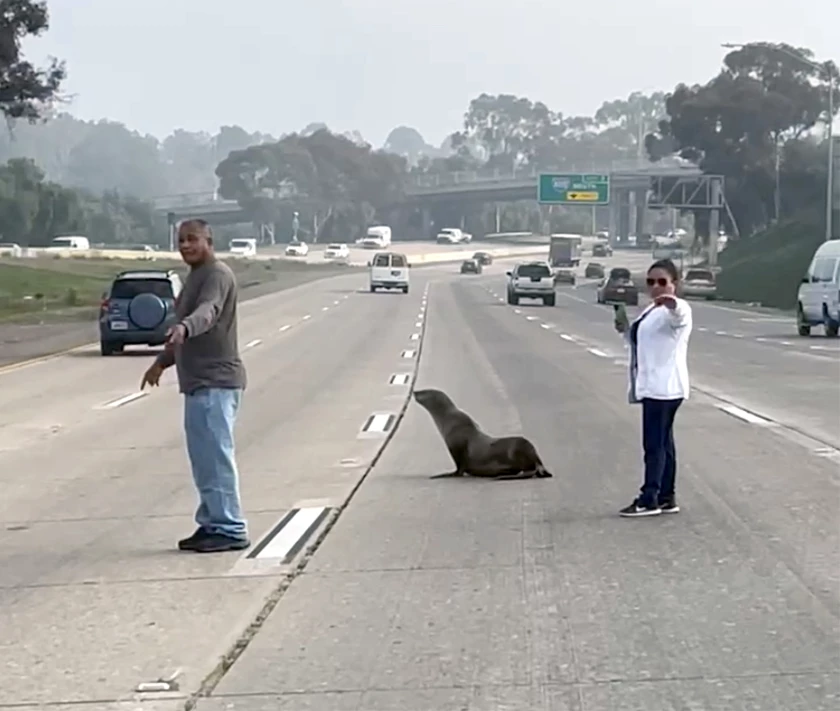 SeaWorld employees rescued a sea lion that had gotten stuck on a busy freeway in San Diego. Thankfully, the animal was apprehended and taken from the site without incident.
According to Fox 5, the event happened at 9:40 a.m. today. The animal was observed near the Mount Hope area on Route 94's eastbound lane.
After vehicles observed the animal, traffic on the highway slowed.
SeaWorld employees were dispatched to the location to assist in the capturing of the animal. The team were able to secure the animal using a net and then transport it to safety. The animal was placed into a vehicle and relocated to another area once the employees had secured it.
Officials are baffled as to how the sea lion wound up on the highway, which is nowhere near the water.
Great work from the SeaWorld San Diego rescue team, who responded to several calls to help relocate this curious sea lion who made his way onto busy streets this morning. We're grateful for the CA Highway Patrol for helping our team safely rescue him. https://t.co/qIuOpbL74N

— SeaWorld (@SeaWorld) January 7, 2022