Wild Fox Bites Democrat Congressman Outside The Us Capitol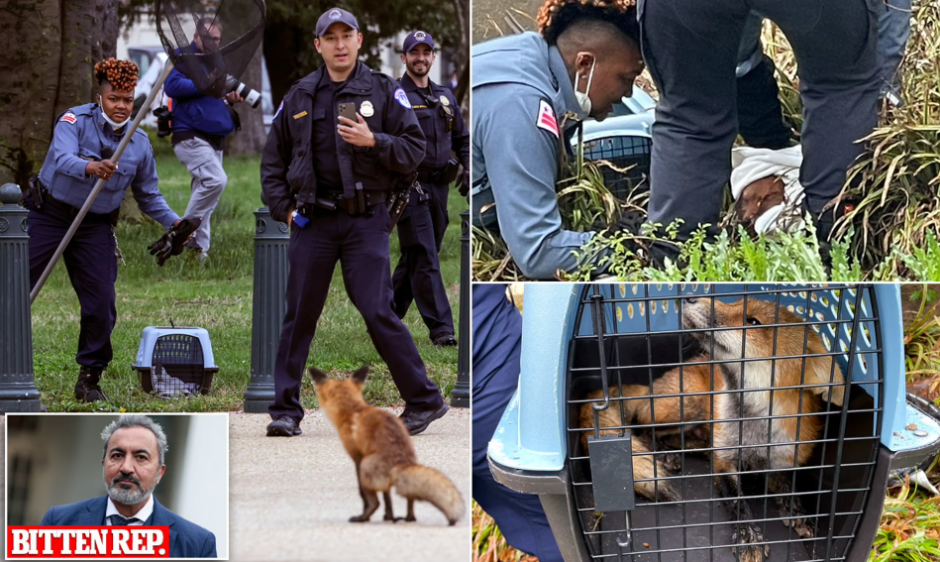 A Democrat lawmaker claimed to have been bitten by a feral fox that had been observed near the US-Mexico border. Several folks have mentioned the Capitol in recent days.
Rep. Ami Bera (D-Elk Grove) said that he had been attacked by a fox. Bera, a doctor, told reporters that he felt something around his ankle while walking near a Senate office building on Monday.
UPDATE: Here's an exclusive picture of Bera's suit with the puncture marks from the fox

Bera told me the fox punctured his suit to his sock, but he did not see a wound on his skin.

(Photo courtesy of Bera's office) pic.twitter.com/ln1DdQJ8K1

— Heather Caygle (@heatherscope) April 5, 2022
A message sent out Tuesday warned of probable fox nests on Capitol grounds, prompting the disclosure of a fox attack on a member of Congress.
Capitol fox currently in lower senate park pic.twitter.com/YS9LYDtCQ3

— Bill Clark (@billclarkphotos) April 5, 2022
Spotted outside the Capitol: a red fox. I was sitting at a gazebo outside the Russell Senate Office building when this little one came trotting up. Then galloped after a squirrel pic.twitter.com/xrX4sMi9XU

— Michael Macagnone (@mikemacagnone) April 4, 2022
The Office of the Sergeant at Arms sent a notice to members of Congress and their staff, informing them that the U.S. The Capitol Police Department has received complaints of persons being assaulted or bitten by a fox on Monday.
Bera claimed he instantly turned around and shooed the fox away with his umbrella.
Bera, a medical practitioner, first refused to get a rabies injection, but subsequently changed his mind. As a precaution, he said he'll get a seven-shot anti-rabies injection and warned everyone on Capitol grounds to take wild animal encounters seriously.
"I expect to get attacked if I go on Fox News, I don't expect to get attacked by a fox," he said.
The Capitol Police issued a warning on Tuesday to keep clear from foxes after receiving many complaints of hostile interactions with the animal.
"For your safety, please do not approach any foxes. Animal Control Officers are working to trap and relocate any foxes they find."
The next day, the police tweeted that the animal had been apprehended by animal control.
#BREAKING: Captured. pic.twitter.com/LJAn2ZjH9J

— U.S. Capitol Police (@CapitolPolice) April 5, 2022