Biden's Plan to Get Oil From Saudi Arabia is Not Going to Work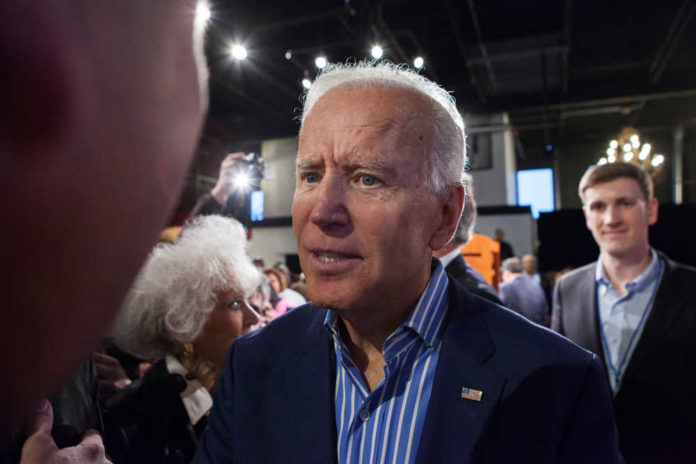 America has suffered a shocking amount of harm as a result of President Joe Biden's energy policies in a relatively short amount of time.
Thousands of blue-collar people lost their employment in January 2021 as a result of Biden's unilateral action to halt Keystone XL pipeline construction. From this point on, the president obstructed the sale of oil and gas leases and even halted drilling on federal lands and waterways.
French President Emmanuel Macron tells Biden that begging the UAE and Saudi Arabia for more oil won't work.

Biden should unleash American energy! pic.twitter.com/4eWQ2RyIHV

— RNC Research (@RNCResearch) June 27, 2022
Biden is criticizing energy corporations for not drilling enough oil at the same time, though. He also mentions the high cost of gasoline and accuses energy executives of price gouging.
Numerous energy industry titans have discussed how Biden's own initiatives contributed to the nation's energy problems. The president has also been asked to collaborate with the country's energy industry. But he declines.
In order to get oil for the United States, President Biden goes to foreign countries, primarily those that are hostile to the United States.
Biden's refusal to expand oil and gas production in the US in the midst of the worst energy crisis in 50 years was insane *before* Macron's revelation.

Now, if Biden doesn't act, he is effectively renouncing America's standing as the leader of the free world. https://t.co/wkT9G2ABo5

— Michael Shellenberger (@ShellenbergerMD) June 27, 2022
President Biden just received a wake-up call over this strategy from French President Emmanuel Macron.
Biden was seen on video speaking with his French colleague when he was at the G-7 conference. At this point, Biden overheard Macron telling him that the oil production capacities of Saudi Arabia and the United Arab Emirates have been reached.
For Biden, this is particularly embarrassing because he has been adamantly proclaiming to the world that he will restore America's greatness if elected president.
Biden previously visited Iran to purchase oil. But once this government rejected him, he had Saudi Arabia and the United Arab Emirates on his itinerary.
Biden won't be able to claim that he was oblivious of the worldwide scenario regarding oil supplies because their talk was recorded.
Now it's up to Biden to decide whether or not to continue with his anti-US energy policy.
The news that Macron revealed to Biden coincides with repeated calls for a return to domestic energy independence from conservatives and American oil companies.
Biden is back at square one now that Saudi Arabia, the United Arab Emirates, and Iran are no longer viable sources of oil for the US.