Pelosi Receives Communion At Vatican Despite Abortion Stance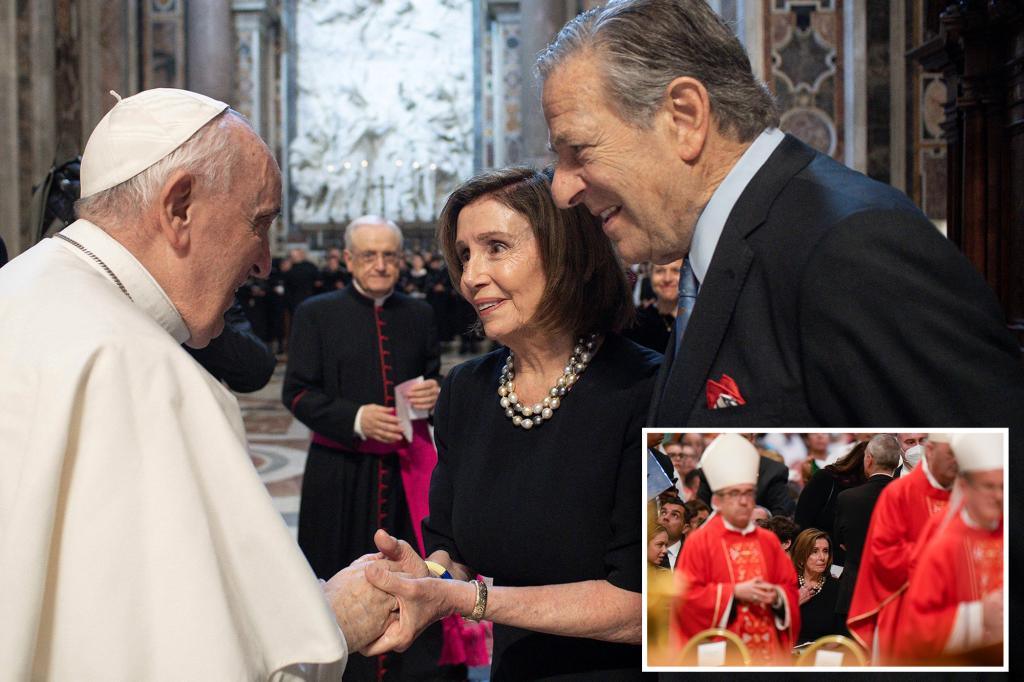 Despite her apparent support for abortion rights, which has led to her being prohibited from taking Communion in her hometown of San Francisco, House Speaker Nancy Pelosi took Holy Communion while attending a papal Mass at the Vatican on Wednesday.
Two witnesses who spoke to the Associated Press said that Pelosi was sat in a VIP diplomatic part of the church when she received Holy Communion while at St. Peter's Basilica.
Although he did not give Pelosi Communion, Pope Francis presided at the Mass, which was organized to commemorate the feast of Saints Peter and Paul. Instead, one of the other priests attending the event gave it to her.
However, Pelosi did get a blessing from the pope earlier in the day when they met. She was accompanied by her husband Paul, who was arrested for drunk driving over Memorial Day weekend and charged with DUI causing harm in California last week.
Pope Francis seldom gives Communion because he has tried to avoid politicizing the sacrament.
Wednesday's Mass was held a month after Pelosi was prohibited from receiving Communion unless she renounces her outspoken pro-choice stance by Salvatore Cordileone, the Roman Catholic archbishop of San Francisco.
Similar prohibitions against the speaker were swiftly adopted by other Roman Catholic archbishops around the nation.
Before the 1973 Roe v. Wade decision was overruled by the Supreme Court on June 24, Pelosi pushed to codify it into law and has long been outspoken in her support of federal abortion rights.
Pelosi referred to the decision to reverse the judgment as shocking and heartbreaking last week.
"Do you concur that abortion is murder with Pope Francis and Pope John Paul II?", a newsman enquired.
As people make their own decisions, uphold their own obligations, and cater to the needs of their families, Pelosi said, "What I agree on is that whatever I believe, agree with the pope on, is not necessarily what public policy should be in the United States."
In response to further questioning, Pelosi criticized the politicization of the subject and dubbed it "uniquely American."