Biden Threatens Oil Companies With Emergency Powers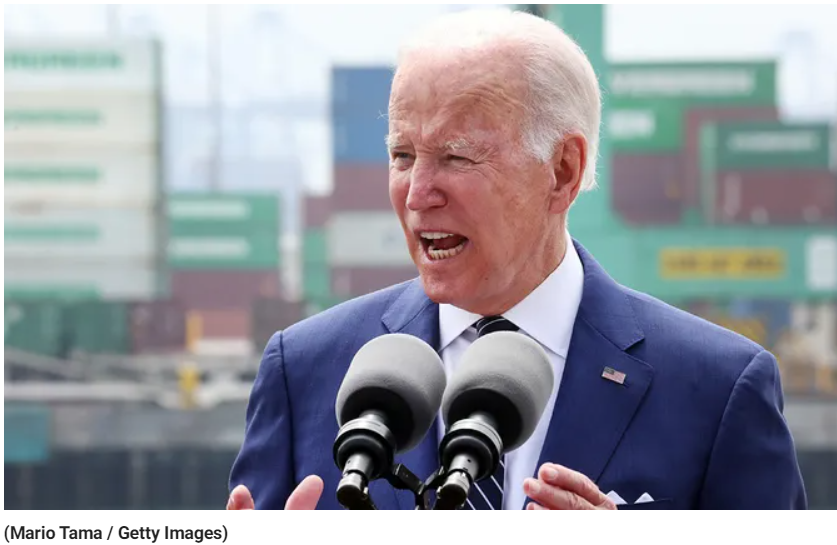 If American oil firms do not raise output at their refineries, President Biden said in a series of letters to oil CEOs on Wednesday that he may use emergency powers.
In his comments, Biden accuses oil firms for maintaining historically high profit margins despite rising gas prices. Biden has recently come under fire for failing to take executive measures to combat inflation.
Biden said in a letter that he wrote, "There is no question that Vladimir Putin is principally responsible for the intense financial pain the American people and their families are bearing. But amid a war that has raised gasoline prices more than $1.70 per gallon, historically high refinery profit margins are worsening that pain."
"Your companies and others have an opportunity to take immediate actions to increase the supply of gasoline, diesel and other refined products you are producing. My administration is prepared to use all reasonable and appropriate Federal Government tools and emergency authorities to increase refinery capacity and output in the near term, and to ensure that every region of this country is appropriately supplied."
Marathon Petroleum Corp., Valero Energy Corp., ExxonMobil, Phillips 66, Chevron, BP, and Shell all received letters from President Biden.
The letters are Biden's latest attempt to control inflation through administrative action. Inflation is presently at a 40-year high of 8.6%, with no signs of slowing down.
President Biden's letter does not provide a timetable for when his government would use emergency powers, merely threatening to do so soon.
The oil companies have yet to issue a statement in answer to the President's letter.