Biden Debt Plan DENIED – He's NOT Happy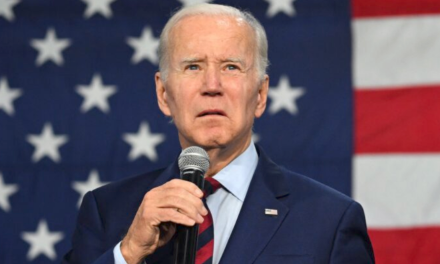 The Biden administration's attempt to block a Texas judge's decision that President Joe Biden's plan to eliminate student loan debt was unlawful has been denied by a federal appeals court.
In a decision on Nov. 30, the 5th U.S. In a lawsuit filed by the conservative advocacy group Job Creators Network Foundation, the Circuit Court of Appeals rejected the Biden administration's request to stay the judge's order vacating the $400 billion student debt relief program on November 10.
The Biden administration attempted to resume the student loan bailout in the meantime, but the Fifth Circuit correctly denied that request.
The administration had intended to permit the program to proceed so that it could get money out the door to debtors and claim victory, even though it was unlikely to win on the merits of this case.
Parker emphasized that the JCNF will only consider its initiative a success if it is successful in its appeal and successfully stops Biden's student debt bailout. Parker also stated that the advocacy group will continue to vehemently oppose any attempt by the Biden administration to resume its unlawful student loan bailout program.
The White House declined to comment right away, but it has stated that it would ask the U.S. Supreme Court to intervene if the 5th Circuit refused to stay the Texas judge's ruling prohibiting the student loan wipeout. The Supreme Court will get involved.
One of two rulings made throughout the country that stopped the Department of Education from moving forward with providing student debt relief to millions of borrowers was that of U.S. District Judge Mark Pittman in Fort Worth, Texas.
The second was a ruling made on Nov. 10 by the U.S. Court of Appeals for the 8th Circuit in St. Louis, which put Biden's debt forgiveness scheme on hold and forced the federal government to halt accepting applications.