Biden Admits Americans Discouraged About Economy Due To Inflation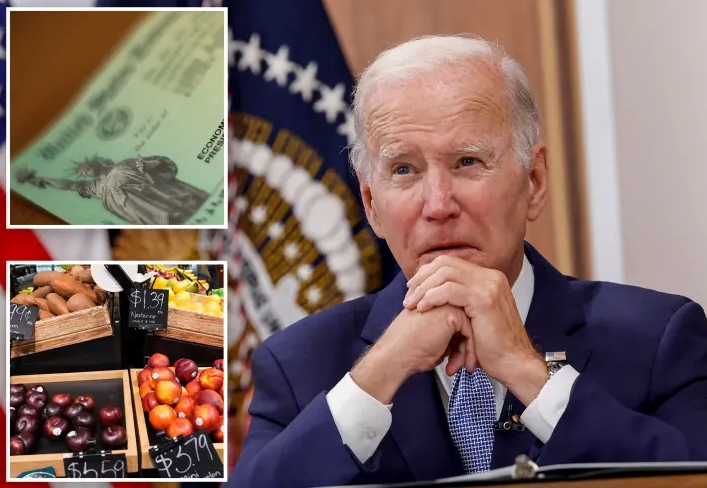 President Biden appeared to change his position on Thursday, saying that Americans are depressed about the state of the economy and that they have good reason to be depressed because of high inflation and the lack of generous COVID-19 aid, hours after he had earlier insisted that the US was not in a recession.
"I look at it, and I take it very seriously, the confidence level of the American people on the economy, and they're so down and they're looking. There's reason to be down, but I started thinking about it," after the Bureau of Labor Statistics revealed that the US GDP dropped over successive quarters this year, Biden stated during an afternoon summit with the CEOs of Marriott, Bank of America, and other major corporations.
Referring to the $1.9 trillion American Rescue Plan Act that Democrats approved last year without Republican support, the president said, "You know, the first year we were able to, with the Rescue Plan, we were able to send them a check for eight grand."
The president then asserted that even if more people are working and receiving wage rises this year, it still feels like life is harder since most Americans do not receive direct government support.
Republicans claim that by dispersing so much money without any financial compensation, the American Rescue Plan Act contributed to inflation. The average salary increases for US employees were completely negated by the worst annual inflation rate since 1981 in June, which was 9.1 percent.
Biden's $8,000 number appeared to include individual stimulus cheques of $1,400 and a temporary increase in the yearly child tax credit.
Then Biden complained that the general people was unaware of the benefits of the law.
Even while Biden typically denies responsibility for inflation, he acknowledged previously that the American Rescue Plan Act probably had some influence on price increases.