President Mistakenly Claimed That Inflation Had Gone Down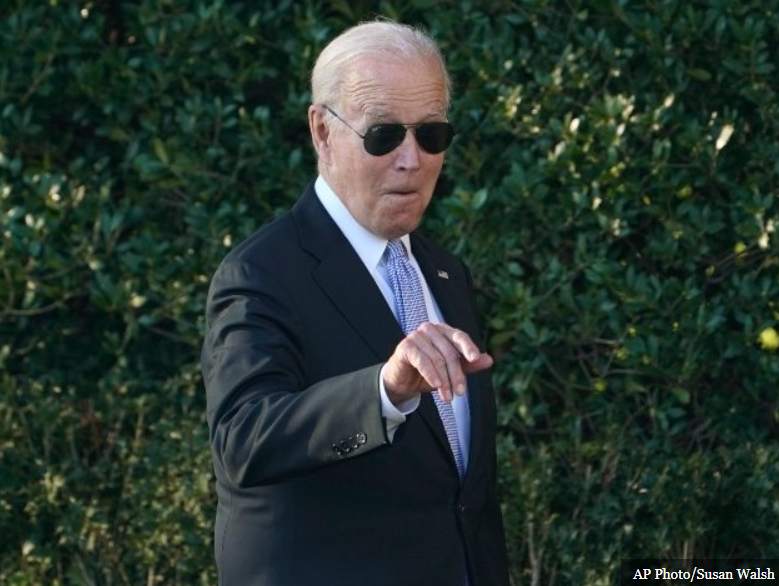 President Joe Biden said on Friday that inflation had decreased if food and petrol were excluded, despite the fact that total inflation had increased.
"Inflation outside of energy and food, what the economists call core inflation, moderated the last two months. Not enough, but it moderated, it's come down and we need it to come down much more quickly," Biden added.
In an address at the Port of Los Angeles on Friday morning, Biden reacted to the new consumer price index numbers for the month of May.
However, month-to-month core inflation in May was 0.6 percent, the same as in April.The unchanged month-to-month data were used by Biden's team as evidence that core inflation was reducing but not declining.
In May, core inflation was six percent higher than a year earlier, down from 6.5 percent in March.
"Core inflation fell on a year-over-year basis because we're now over a year into decades high inflation. Last May, core prices were up 3.8 percent, the highest rate since 1992, outpacing expectations of economists. As a result, the year-over-year figure reflects already high prices in May of 2021."
Biden attributed the high rate of inflation on Russian President Vladimir Putin.
Despite inflation, Biden bragged that the labor market was the best it has been since World War II.
Although declaring inflation to be his top economic concern, the president offered no answers.
More government funding, he said, will make it easier for people to afford sustainable energy upgrades, cheaper insulin, and cheaper internet.
Biden blasted foreign shipping corporations for boosting their rates on delivering products from Asia while speaking at the port.
He also criticized Exxon for high gas prices, stating that the company was making record profits while Americans were suffering.