Dems Vote Against PROTECTING Children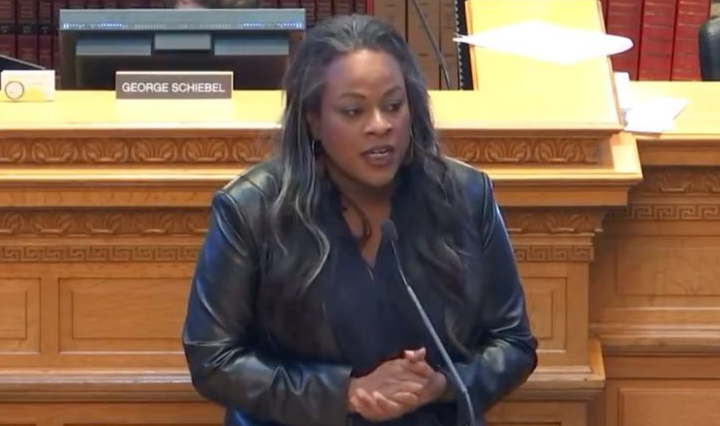 Over the weekend, the Colorado House of Representatives held a vote on a proposed law called HB23-1135 that aimed to increase the seriousness of indecent exposure in front of a minor to a class 6 felony. However, 27 Democrats voted against the bill, including State Representative Leslie Herod who expressed concerns that the law could result in the prohibition of drag shows. Herod explained that similar laws have previously been used to target and charge individuals who use restrooms based on their gender identity, and she is worried about the ongoing discrimination against the transgender community happening in various parts of the United States.
🚨🚨 27 DEMOCRATS VOTE AGAINST MAKING INDECENT EXPOSURE TO MINORS A CLASS 6 FELONY!

A Democrat attacked the bill for "targeting" the transgender community in her dissent. #copolitics #coleg

📜BILL: https://t.co/Lgle6vX25U

🎧Listen for yourself: pic.twitter.com/Tq9wiryLMu

— Colorado House Republicans (@COHouseGOP) April 29, 2023
"When I initially read this bill, it did not even come to mind for me, either, as an advocate—but as I've looked at the bills, and as I've talked to my colleagues who are fighting these types of bills across the country, it's very clear to me that the language is very much mirrored in some of the laws that have been used to target members of our community because of who they are," Herod continued.
The Colorado House Republicans shared a tweet indicating that the bill received 37 votes in favor and 27 votes against.
April 29, 2023
The Colorado state legislature's website states that the bill, titled "Penalty for Indecent Exposure in View of Minors," was up for its final vote on Saturday and ultimately passed with amendments. The current law considers the first offense of indecent exposure in front of a minor as a class 1 misdemeanor, but if passed, the bill would modify the law to make it a class 6 felony.
HAPPENING TODAY‼️

HOUSE DEMOCRATS filibustered for nearly three hours today AGAINST felonizing #IndecentExposure to minors.

Rep. Mary Young (D) argued AGAINST jailing perpetrators — incase they might be mentally impaired. HB23-1135 #CoPolitics pic.twitter.com/Uki3xQhlq9

— Roger D. Hudson (@RogerHudsonCO) April 28, 2023
On Friday, Roger D. Hudson, the deputy chief of staff for the Colorado House GOP, tweeted that during an earlier reading of the bill, House Democrats engaged in a filibuster for almost three hours, opposing the idea of making indecent exposure in front of minors a felony offense.