WNBA Star Begs Biden For Help As She Stands Trial In Russia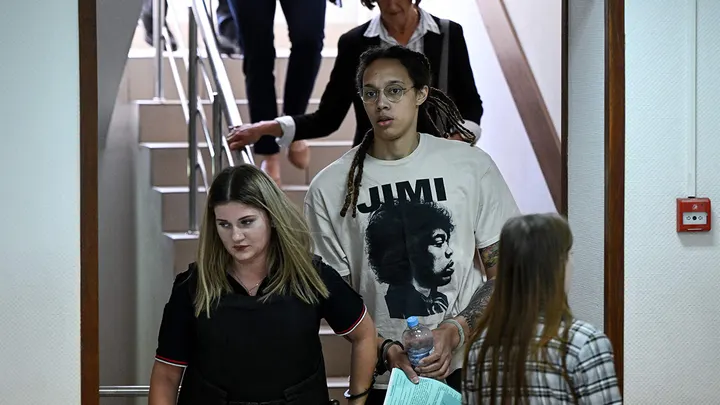 To ensure that President Joe Biden and the rest of his administration are aware of me and the other Americans being held in Russia, Brittney Griner wrote a letter to the White House on Monday.
Through her agents, Griner's letter was delivered to the White House. Some snippets were provided by her representatives, however the majority of the information remained confidential.
The top WNBA player wrote, "As I sit here in a Russian prison, alone with my thoughts and without the protection of my wife, family, friends, Olympic jersey, or any accomplishments, I'm terrified I might be here forever. On the 4th of July, our family normally honors the service of those who fought for our freedom, including my father who is a Vietnam War Veteran. It hurts thinking about how I usually celebrate this day because freedom means something completely different to me this year."
Griner begged Biden to use his executive authority to secure her return. She was detained in February on suspicion of transporting vape cartridges containing cannabis-derived oil through a Moscow airport.
"Please do all you can to bring us home. I voted for the first time in 2020 and I voted for you. I believe in you. I still have so much good to do with my freedom that you can help restore," the letter read in part. "I miss my wife! I miss my family! I miss my teammates! It kills me to know they are suffering so much right now. I am grateful for whatever you can do at this moment to get me home," she continued.
The White House received Griner's letter, according to the White House National Security Council.
Griner is currently involved in a trial that started on Friday and will decide her future. Fewer than 1% of defendants in criminal cases in Russia are found not guilty, and unlike in US courts, acquittals can be reversed.