WH Description of VP Harris Minor Car Accident Is Raising Eyebrows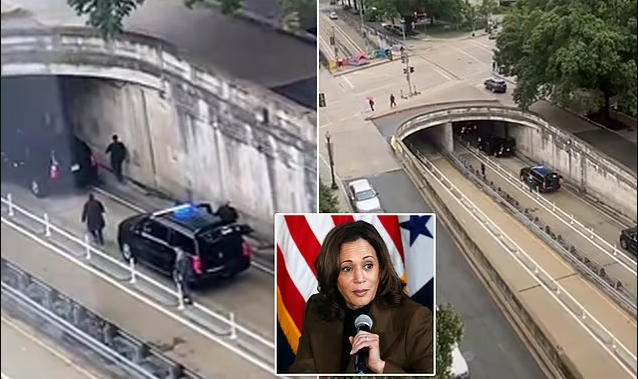 The Secret Service confirmed on Thursday that Vice President Kamala Harris was involved in a minor car accident earlier this week. The government now claims that her vehicle clipped a curb after initially reporting technical failure.
According to a statement released by the Secret Service on Thursday, "During a protective movement Monday, a vehicle in a motorcade had a minor overcorrection and struck a curb. The protectee was transferred to a secondary vehicle and the motorcade continued to its destination. There were no injuries to anyone."
"Initial radio traffic indicated this was a mechanical failure and that was communicated to agency leadership by personnel supporting the motorcade movement. After the protective movement was completed, leadership was verbally updated with additional pertinent facts that the vehicle struck a curb."
The vice president's vehicle accident, along with the ensuing disparity in how it was initially reported internally, is the most recent episode to bring the agency to public attention this year and raise new concerns about its openness both internally and externally.
On Harris' usual commute to work, the incident took place. According to her spokesperson, Kirsten Allen, the vice president is incredibly appreciative of her Secret Service detail.
The Vice President was unharmed, and she appreciates the USSS detail's prompt action in getting her to the White House in a secure manner.
It's the most recent incident in a year that has seen greater criticism of the Secret Service.
Four Secret Service members were placed on leave in April after they were allegedly defrauded by two men who pretended to be Department of Homeland Security agents, according to a federal probe.
A month later, as Vice President Biden began his first Asia visit since taking office, two Secret Service agents were expelled from South Korea after a fight with a taxi driver and two citizens of that country.