WH Admin Withholding School Lunch Money To Enforce Transgender Policies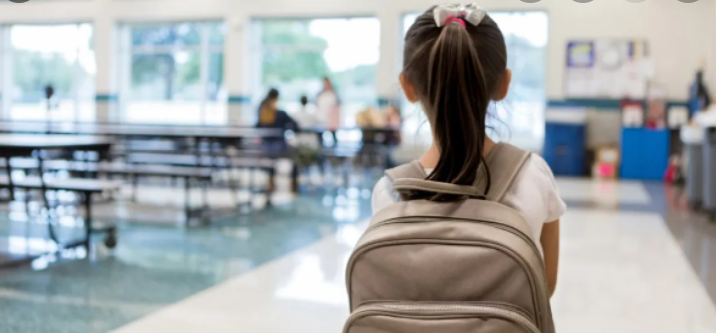 According to a recent allegation, the Biden administration is withholding lunch money from school districts in order to enforce transgender regulations.
The Food and News Service provided funding for the new report.
Biden admin holding school lunch money 'hostage' to force transgender policies, activist parent says https://t.co/pOwY8SHZsH #news #topstories #berkleybearnews

— Berkley Bear (@BerkleyBearNews) June 3, 2022
"What you're seeing here is really the Biden administration saying 'you're going to do what I want or I'm going to take your lunch money. For the federal government to come in and really tie school nutrition and school lunch programs to this radical ideology is terrifying, and it's appalling," Fight for Schools Executive Director Ian Prior remarked.
The amendment is part of President Joe Biden's executive order to expand Title IX to encompass both sexual orientation and gender identity discrimination.
WATCH: Biden admin holding school lunch money 'hostage' to force transgender policies, activist parent warns https://t.co/GYTvCVx2vp via @realdennislynch

— God hold my 👪 & protects from evil (@gettingclose2Mi) June 3, 2022
"I honestly have no idea how providing food to children in schools is somehow connected to transgender policies. What we see here is the Biden administration using children as pawns in this social justice, gender ideology game that they are playing," Prior remarked.
The action comes on the heels of recent legislation in some conservative-led states prohibiting biological men who identify as females from participating in girls' sports.
"President Biden is holding lunch money for poor Americans hostage," Noem said.

Gov. @KristiNoem says that, to protect fairness in women's sports, she will sue the Biden admin over an overhaul of the federal school lunch program. https://t.co/uaYF0KJHg9

— The Epoch Times (@EpochTimes) June 4, 2022
South Dakota is one of the states that has refused to cooperate with the request, with Republican Gov. Kristi Noem threatening to sue the Biden administration in court.
Biden's efforts to satisfy his fundraising base may now misfire as he enrages even more Americans.