Utter Proof The FBI Framed Trump And Shielded Hunter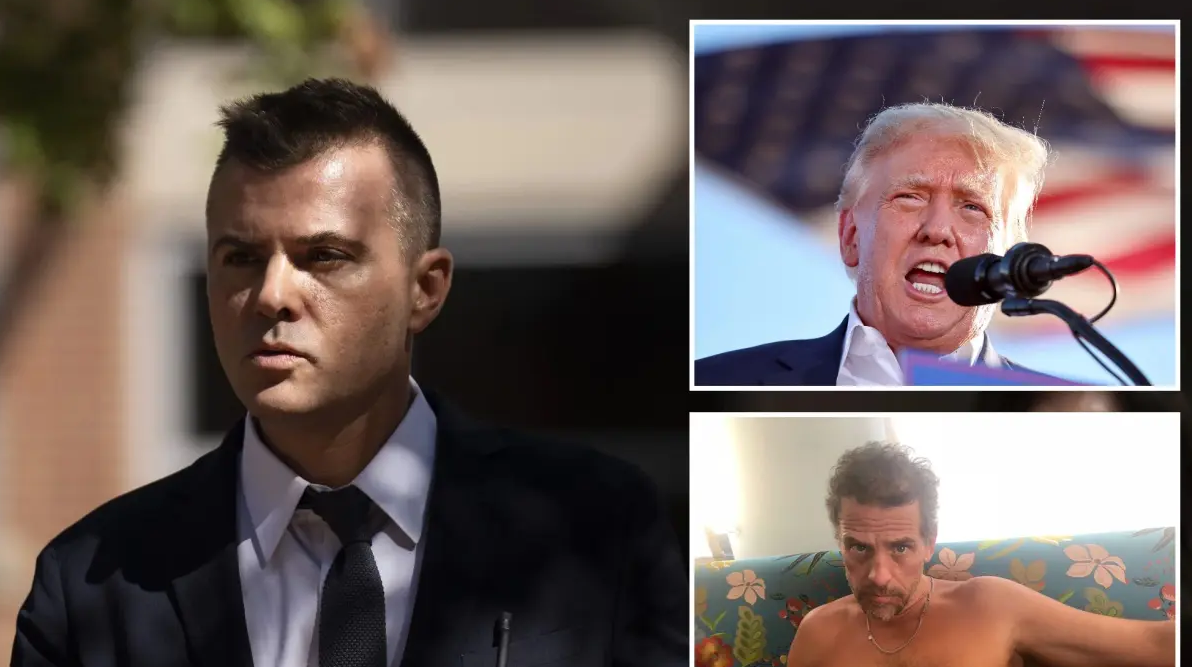 The FBI is now on trial in addition to Igor Danchenko.
As the trial against Danchenko enters its third day in a federal court in Alexandria, Virginia, that is the focus of the special counsel for Russiagate, John Durham, prosecution.
Danchenko is accused of five counts of lying to the FBI about two of his sources for the now-famous "Steele dossier"—a collection of fabricated intelligence reports, primarily written by former British spy Christopher Steele—that painted the Republican Party's then-presidential candidate, Donald Trump, as a covert agent of Russia.
Steele's major source was Danchenko. Durham essentially accuses him of (a) lying to the FBI about receiving information about the Trump campaign from Clinton ally Charles Dolan and (b) falsely claiming he obtained explosive information from Sergei Millian, a Belarusian American who was tangentially connected to Trump, alleging the Republican candidate was engaged in a "conspiracy of cooperation" with the Kremlin.
It is unclear if Durham will be able to substantiate these accusations because Millian has declined to testify and the accusation against Dolan is not clearly stated, although Danchenko did make a general reference to conversations with him.
Brian Auten, an FBI senior intelligence analyst, was the case's first witness, and Durham personally interviewed him for the prosecution. Auten acknowledged that the FBI had given Steele a $1 million reward if he could back up his sensational claims that Trump was conspiring with Vladimir Putin's government and that the Kremlin was ready to extort the then-candidate because it was purportedly in possession of a video recording of Trump acting inappropriately.
Because Steele and Danchenko were unable to support the charges in the dossier, the agency was ultimately never required to pay the $1 million. In actuality, Durham's investigation revealed that the alleged urine tape was a total fake, according to court documents. Furthermore, Danchenko disproved Steele's reports when the FBI eventually spoke with him, months after it first received it. He called it a screed of rumors and innuendo, most of which had been inflated and presented as professional intelligence research.
In addition, the FBI neglected to inform the Justice Department and the court that Danchenko had refuted Steele's assertions. In order to further verify Steele's information, the bureau informed the court that it had spoken with Danchenko. The agency also explained that in doing so, it discovered Danchenko to be trustworthy and obliging.
Of course, the FBI omitted to note the fact that Danchenko had been forthright and helpful with the fact that Steele's claims were just hogwash. As a result, the FISC judges were misled into thinking Danchenko had independently validated Steele's allegations.