US BOMBERS Being Deployed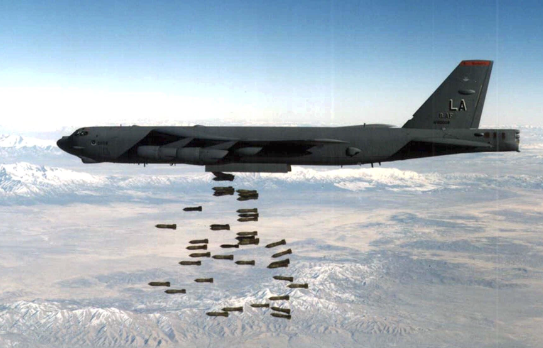 Due to China's continuous hostility toward Taiwan, tensions in the Indo-Pacific area are continuing to rise. In May, President Joe Biden reiterated that the US was prepared to use military force to defend the little island nation from Chinese aggression. To that end, the US has conducted joint military exercises with Australia, starting at the direction of former President Barack Obama. According to recent sources, the US is currently stationing bombers in Australia's northern territory.
On Monday, October 31, the Australia Broadcasting Corporation's (ABC) Four Corners show aired a segment revealing the results of its investigation into US plans to build a dedicated "squadron operations facility" and adjoining maintenance facility in the Northern Territory.
US prepares to deploy B-52 bombers to Australia in show of force to China https://t.co/wthyAYBJU9

— ABC News (@abcnews) October 30, 2022
The broadcast states that the US intends to station up to six nuclear-capable Boeing B-52 Stratofortress long-range, subsonic strategic bombers at Tindal Air Base, which is located about 190 miles south of Darwin, the capital city of Australia's Northern Territory.
Senior defense strategist Becca Wasser of the Center for New American Security told Four Corners that the presence of B-52 bombers close to China's mainland serves as a warning to the communist nation that any aggressive actions toward Taiwan could result in a prompt response from US/Australian forces.
US B-52 bomber deployment may trigger regional arms race, China says https://t.co/cQeNBPrCMU

— ABC News (@abcnews) October 31, 2022
China's response to the deployment was described in depth in a later Australia ABC story. Ministry of Foreign Affairs spokesperson Zhao Lijian told the network the US had "seriously undermined regional peace and stability," a move he said could provoke a "regional arms race." He urged officials to "abandon the old Cold War zero-sum thinking" and do more to "enhance mutual trust."