Liberal Tyranny As Tennis Star Arrested in Australia over Non Vax Status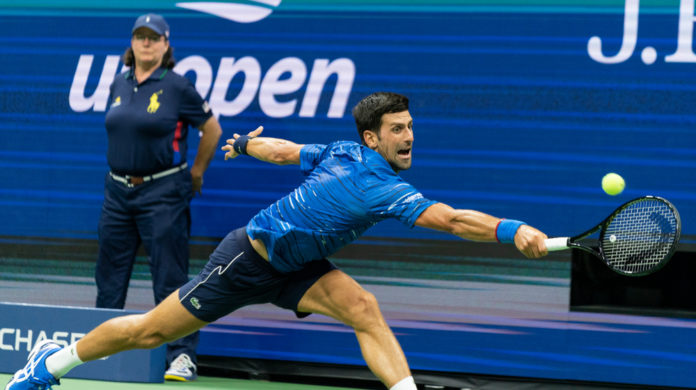 Tennis legend Novak Djokovic is being held in an Australian immigration detention center after his entry visa was revoked at the border. Canberra has vowed to remove him if a late court appeal fails.
When the Serbian tennis player, who is now ranked number one in the world, came in Australia, he presented a medical waiver for vaccinations. Border officers, contradicted this.
After receiving amnesty from Sports Australia and the Victoria state government, Djokovic was denied away by the Australian Border Patrol (ABF).
The permit was needed so he could play in the Australian Grand, the season's opening Grand Slam tennis tournament, on January 17th, 2022.
Dijana Djoković: Nobody deserved this kind of treatment. It is scandalous. This is a clear political act against Novak, he is a scapegoat, but also a great winner. He is being held as a prisoner. It's a small hotel for migrants with bugs, it's dirty, the food is awful..#FreeNovak pic.twitter.com/onxAA8Hmg3

— Zvezda je život (@FkczBelgrade) January 6, 2022
Djokovic will now be held in Melbourne until Monday, according to the Sydney Morning Herald. This comes after he filed a last-minute application in Federal Circuit Court to stop the federal government from deporting him before the tournament begins.
Mr Djokovic's visa has been cancelled. Rules are rules, especially when it comes to our borders. No one is above these rules. Our strong border policies have been critical to Australia having one of the lowest death rates in the world from COVID, we are continuing to be vigilant.

— Scott Morrison (@ScottMorrisonMP) January 5, 2022
The Serbian player's attorneys testified in an online session after his visa was canceled and he was transferred to an immigration detention center.
After landing in Melbourne on January 5th, Djokovic, the nine-time winner and titleholder, was first held at the airport for several hours. After that, he was sent to an ABF-run hotel.
In a statement, the ABF declared that Djokovic failed to produce sufficient documentation that he met the entrance conditions for Australia, and that his visa was therefore withdrawn.
You may only visit Australia if you are entirely inoculated or have a medical waiver for not being immunized, according to Australian Prime Minister Scott Morrison.
Djokovic has long been a strong opponent of coronavirus vaccine, claiming in 2020 that he is anti-vaccination and would not want to be forced to take one in order to fly.
Australia has among of the toughest coronavirus rules in the world throughout the pandemic.
Despite negative tests, people have been imprisoned, police have used rubber bullets to disperse proclaimed illegal rallies, and people have been physically detained for not wearing face masks.