Ukrainian Soldier Wearing Isis Patch Caught On Danish TV News Report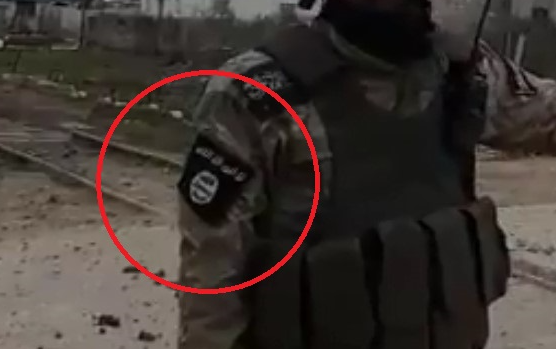 An image of a Ukrainian soldier wearing what looked to be a patch bearing the logo of the terrorist group Islamic State (IS) was shown on Danish television station DRTV.
Two Ukrainian servicemen wearing their military uniforms, one of them was wearing the patch, were seen on camera during a news story on the latest developments in Ukraine.
The US defense is reportedly recruiting warriors to plan and carry out terrorist acts on Russian and CIS country soil, according to Russia's Foreign Intelligence Service on (SVR) (such as Kazakhstan, Belarus, and Uzbekistan).
"According to credible data received by the Foreign Intelligence Service of Russia, the US military is actively recruiting militants from jihadist groups affiliated with the Daesh* and Al-Qaeda* to carry out terrorist attacks in Russia and the CIS countries. Particular attention is paid to attracting people from the Russian North Caucasus and Central Asia to cooperation. Washington's strategists consider it acceptable to use terrorists directly for their dirty purposes. Such actions put Washington on a par with major international terrorist groups," SVR said in a statement.
In interview conducted by Danish TV with Ukrainian fighters, one of them appeared with ISIS flag on his military uniform pic.twitter.com/I0RWYuXAJi

— ZOKA (@200_zoka) February 15, 2023
The intelligence service added that 60 militants were recruited by the US after receiving training at the Al-Tanf occupation base in Syria and were intended to be deployed to the Commonwealth of Independent States (CIS) countries in order to target senior diplomats and security officials.
This is not the first time the SVR has uncovered the US' cunning efforts to carry out unethical actions.
The SVR claims that the US is hiring ISIS militants to work as mercenaries in Ukraine in order to "target sabotage against the Russian Armed Forces in Ukraine."