Ukraine Warns Of A Brutal Winter As Russia Shuts Off Gas Pipeline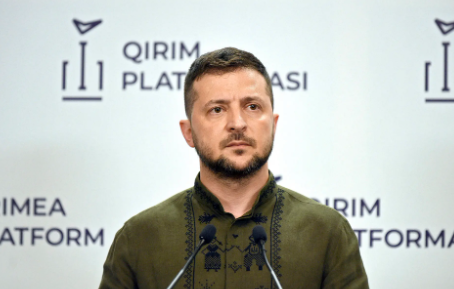 President Volodymyr Zelensky issued a warning to European allies and the people of Ukraine, saying they should brace for a harsh winter after Russia cut off the flow of natural gas via a crucial pipeline to the continent.
The Ukrainian president's remarks follow the Russian energy giant Gazprom's decision to halt natural gas exports to Europe via the Nord Stream 1 pipeline following the discovery of an oil leak in a turbine, heightening concerns about an impending energy crisis as winter approaches.
The pipeline links Germany and Russia and goes beneath the Baltic Sea.
The technical problems in energy exports have been attributed to sanctions imposed by the US and its Western allies, but European countries have accused President Vladimir Putin of weaponizing the sale of gas and oil as retaliation for their military assistance for Ukraine.
Olaf Scholz, the chancellor of Germany, unveiled a variety of steps on Sunday to combat the more than five-month long war's inflationary impact and increasing oil costs, including a $65 billion relief package.
He also revealed a strategy to lower the cost of public transportation as well as one-time payments to homes to help them with energy bills and a price ceiling on a minimal amount of energy for families and people.
To cut off a cash source that helps Moscow finance its invasion of Ukraine, the Group of Seven affluent nations agreed on a restriction on the price of Russian oil on Saturday.
A Ukrainian commander said that the nation's air defense forces have shot down up to 70% of Russia's missiles as the conflict that began with the invasion of Russia on February 24 rages on.