Ukraine Accused Of Revenge Airstrike On Major Russian Fuel Depot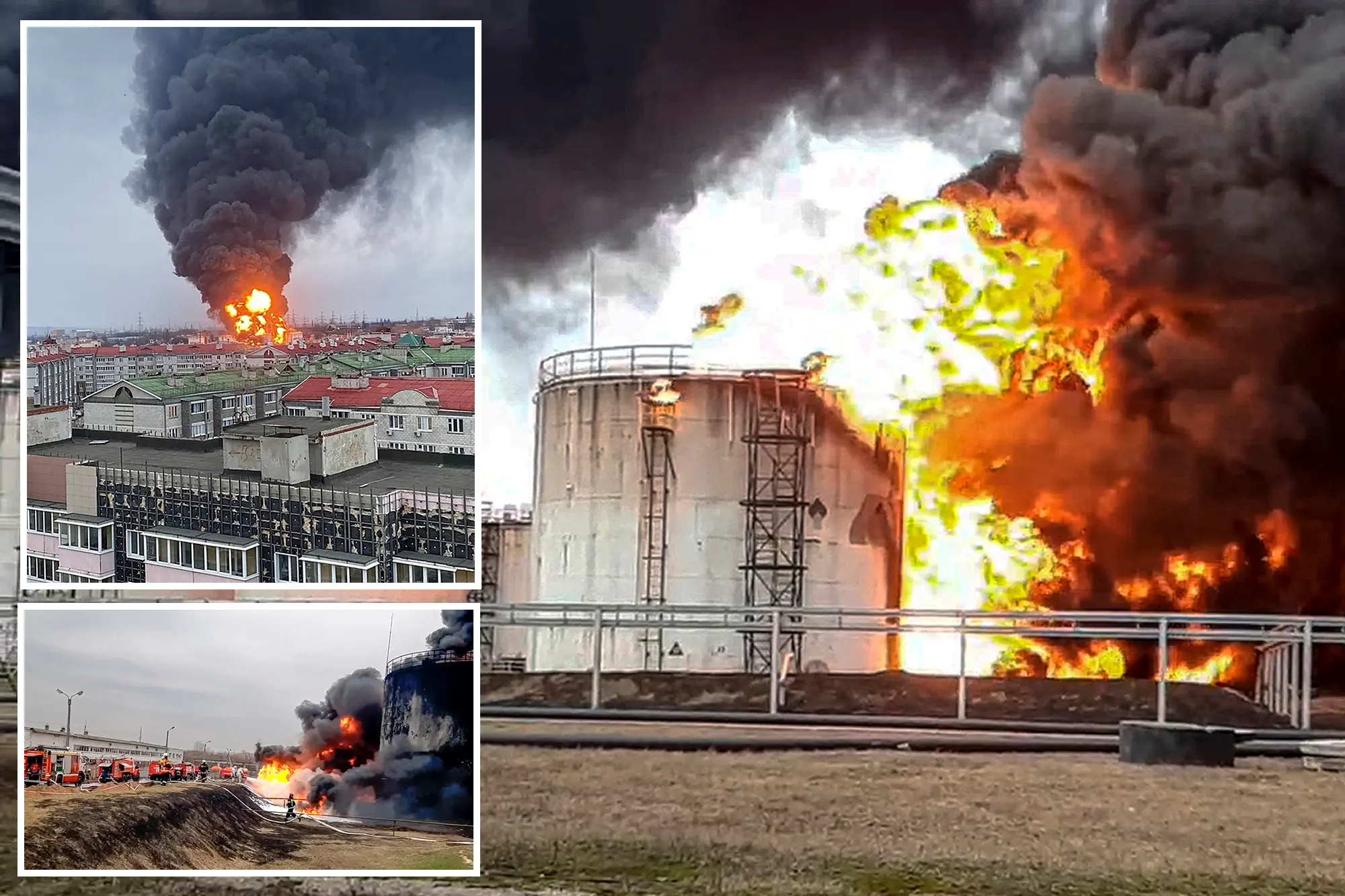 On Friday, Moscow accused Ukrainian forces of blowing up a large oil stockpile in Russia in an airstrike, which Ukraine rejected.
Russia had warned that the incident may derail peace talks between the two countries, which were scheduled to resume via video on Friday. Officials from Ukraine, on the other hand, scoffed at the suggestion that they had anything to do with the bombing.
According to Agence France-Presse, Kremlin spokesman Dmitry Peskov told reporters earlier in the day that Ukraine was to blame.
At around 6 a.m videos showed a flurry of rockets piercing the night sky in Belgorod, and then a massive fire broke out at a storage facility in the Russian city of Novorossiysk, which is just 21 miles from Ukraine's border.
Gladkov first stated that two employees had been injured, but later clarified that there were no victims. The facility's owner, Russian energy giant Rosneft, also stated that no injuries had occurred.
According to the corporation and municipal officials, all employees were swiftly evacuated, and at least 170 emergency workers were battling the incident.
Locals in Belgorod flocked to gas stations, forming massive lineups, according to the regional governor, who insisted that there are no gasoline shortages in the region and that there would never be.
Ministry of Defence of Ukraine Oscars 2022
Best Picture: Russian Warship, Go F*** Yourself in Berdyansk#Oscars2022 #UAarmy pic.twitter.com/KyvEc9dwsr

— Defence of Ukraine (@DefenceU) March 28, 2022
Russia has previously reported shelling from Ukraine. According to Russia's state-run news service Tass, a reported Ukrainian missile appeared to hit a temporary Russian military encampment outside Belgorod earlier this week.
A military chaplain was murdered in an incident in Russia last week, although it was not an airspace violation.
Ukraine reported that Russian forces were compelled to leave the dangerously polluted Chernobyl nuclear plant after the suspected bombing on Friday.