The Number of Illegal Immigrants DHS Expected to Encounter is Terrifying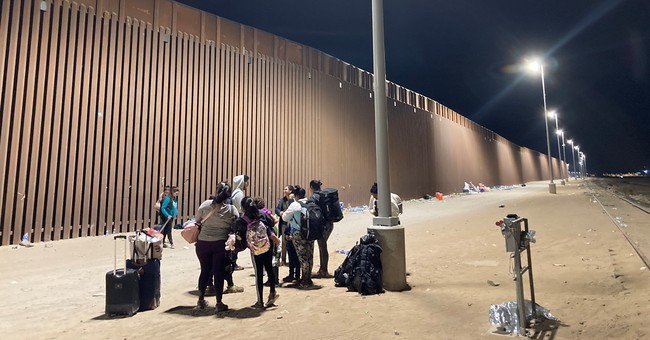 As the weather heats up and Title 42 is expected to be removed soon, the Department of Homeland Security (DHS) is ready to apprehend up to 18,000 illegal immigrants this spring and summer.
DHS and other government agencies are devising contingency plans to deal with the flood of refugees, despite the fact that resources are already stretched owing to Border Patrol encountering 7,000 individuals every day. Former DHS Secretary Jeh Johnson described the situation as a catastrophe when agents were apprehending 1,000 people per day along the southern border.
WH Comms Director Kate Bedingfield:

"When the CDC ultimately decides it's appropriate to lift Title 42, there will be an influx of people to the border." pic.twitter.com/nJAD8YMeJO

— Townhall.com (@townhallcom) March 30, 2022
To put it another way, in September 2021, the number of largely Haitians who came into Del Rio, Texas and were forced to sleep under the international bridge because they had nowhere else to go peaked at roughly 15,000 people. Every day, DHS must plan to house, care for, and transfer more than a Del Rio bridge.
When Title 42 is withdrawn, White House Communications Director Kate Bedingfield told reporters on Wednesday that there will be an influx of individuals at the border.
The Federal Emergency Management Agency has been activated at the US-Mexico border as part of the Biden administration's plan to deal with the recent influx. The Surge Capacity Force (SCF) of FEMA supplements the federal response to a major disaster. FEMA is in charge of this program, which relies on federal personnel from DHS components and Other Federal Agencies (OFAs) to help people prepare for, respond to, and recover from disasters.
Border Patrol Chief Raul Ortiz said on Tuesday that less than six months into fiscal year 2022, which began in October, his agency would have had one million interactions with illegal immigrants.