Two DHS Agents Indicted Connected To Top Secret Chinese Spy Scheme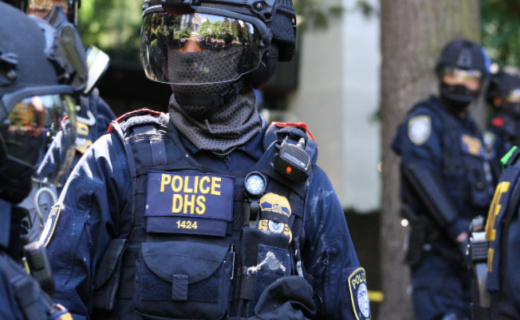 According to the Justice Department, a federal grand jury has accused two US Department of Homeland Security employees in connection with an alleged plot by the Chinese government to stalk, harass, and spy on Chinese dissidents living in the US.
Derrick Taylor, a retired DHS agent working as a private investigator, and Craig Miller, a 15-year DHS employee, are accused in the indictment of accessing and giving information about the Chinese activists from a private government database to two other people who then used the records to target the victims.
Miller and Taylor were both detained in June and are each charged with one count of obstructing the course of justice. Taylor is also accused of giving a false statement to the FBI in conjunction with the investigation as an extra offense.
Three additional people have been charged in the case: Fan "Frank" Liu, Matthew Ziburis, and Qiang "Jason" Sun. They are accused of carrying out a transnational repression plan to target US citizens who support democracy in China or hold other political views that are disliked by the Chinese government.
The three are accused with many crimes, including conspiring to engage in interstate harassment and using a form of identity unlawfully. Liu and Sun are accused of plotting to bribe a federal official, and Liu and Ziburis are accused of operating as Chinese government agents without declaring themselves to the Justice Department.
Liu and Ziburis were detained in March, but Sun, a Chinese national who is suspected of orchestrating the plot, is still at large.
The conspiracy's goal was to propagate false information about pro-democracy Chinese dissidents who were based in New York City, San Francisco, and Indiana.
The conspirators allegedly intended to destroy a Chinese sculptor's work that was critical of the Chinese government and was located in California. The dissident artist's sculpture showing Chinese President Xi Jinping as a coronavirus molecule was destroyed in the spring of 2021.
The veteran DHS agent Taylor was reportedly hired by an unnamed co-conspirator to gather private information about many Chinese activists, including their passport data, passport images, travel records, and immigration records, in order to target the dissidents.