Trump's Secret Service Agents Are Being Called To Testify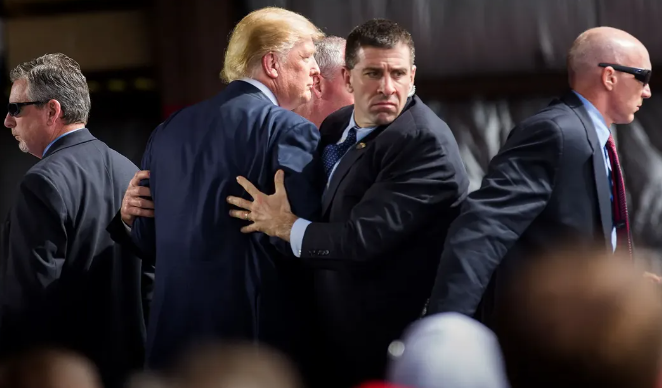 According to recent allegations from Fox News' Bret Baier, former President Donald Trump's secret service officers are being asked to testify against him.
The former president's "several" Secret Service personnel have already been served subpoenas, according to Baier, and they are "expected to testify before the D.C. grand jury likely on Friday."
"The grand jury appearances are related to the Special Counsel Jack Smith probe into the handling of classified documents at Mar-a-Lago," Baier said on Twitter.
According to a former top federal judge who disclosed the contents of a sealed filing to ABC News on Tuesday, the Special Counsel investigation being led by Jack Smith presented evidence in March that former President Donald Trump had knowingly and purposely lied to his own attorneys about his retention of classified materials after leaving office.
FOX News is told multiple U.S. Secret Service agents connected to Former President Donald Trump have been subpoenaed & are expected to testify before the D.C. grand jury likely on Friday. The grand jury appearances are related to the Special Counsel Jack Smith probe into the…

— Bret Baier (@BretBaier) April 3, 2023
Attorney-client rights asserted by two of the former president's attorneys could therefore be breached, according to a letter written by US Judge Beryl Howell, who resigned as the top judge of the DC district court on Friday. Howell penned the letter last week.
Donald Trump has vehemently denied any misconduct in the issue involving the sensitive papers. The news was denounced by the former president.
These leaks are taking place because no case against President Trump has a solid factual or legal foundation. In order to influence public opinion because it is obvious that they are losing the political struggle, the crazy Democrats and their allies in the mainstream media are tainting the judicial system and turning it into a weapon.
According to the ABC News story, Trump was allegedly a part of a "criminal scheme" and that his counsel was being pressured to violate the attorney-client privilege in order to testify against the former president.
The report stated, "In her sealed filing, Howell ordered that Evan Corcoran, an attorney for Trump, should comply with a grand jury subpoena for testimony on six separate lines of inquiry over which he had previously asserted attorney-client privilege. Sources added that Howell also ordered Corcoran to hand over a number of records tied to what Howell described as Trump's alleged 'criminal scheme,' echoing prosecutors. Those records include handwritten notes, invoices, and transcriptions of personal audio recordings."
The announcement coincides with the grand jury indictment and Donald Trump's detention that Manhattan District Attorney Alvin Bragg secured.
The Secret Service is getting ready in case Donald Trump is handed up to law enforcement. Although hundreds of police officers in riot gear have been deployed in New York City, the demonstrations in support of Donald Trump have so far been nonviolent and peaceful.