Trump's Facebook & Instagram Accounts Reinstated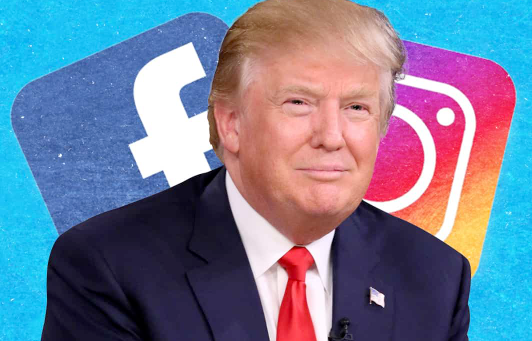 Meta, Facebook's parent company, has restored former President Trump's Facebook and Instagram accounts after they were suspended. The corporation verified this in a statement, indicating that the former president's threat to public safety had diminished.
A spokesperson from Meta stated: "We will be reinstating Mr. Trump's Facebook and Instagram accounts in the coming weeks, with new guardrails in place to deter repeat offenses."
Meta restores Trump's Facebook, Instagram accounts https://t.co/Iyk01aEVJu

— Fox News (@FoxNews) February 9, 2023
Trump's Facebook and Instagram profiles have over 57 million followers combined. Despite the reinstatement of his social media accounts, Trump has not stated whether he intends to return to the networks, as he has since launched his own Truth Social platform.
The decision to let Trump back to Facebook was done without consulting the firm's oversight board, but the corporation argued that the risk posed by the former president has decreased. Trump's campaign staff had written to Meta last month, seeking that his Facebook account be opened so that he could run for president again.
After an almost two-year ban, Twitter's new CEO Elon Musk reactivated Trump's account in November. Trump, on the other hand, has not tweeted from the site since the ban was lifted.
Trump has around 4.9 million followers on Truth Social, which he founded after being suspended from other social media platforms. According to sources, Trump's exclusivity agreement with the corporation will expire in June.