Trump Pledges to Build 10 New 'Freedom' Cities and Flying Cars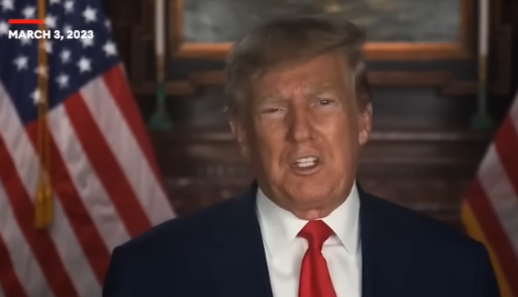 In a Truth Social post on Friday, former President Donald Trump offered to build ten new "freedom" cities and promoted the development of flying vehicles.
"It is time to start talking about GREATNESS for our Country again!" Trump stated. In a video posted by Trump, he discusses his objectives for the United States if he is re-elected as president in 2024.
You can watch the video here:
"Today, our country has lost its boldness. Under my leadership, we will get it back in a very big way. If you look at just three years ago, what we were doing was unthinkable…our objective will be a quantum leap in the American standard of living," Trump stated. "Almost one-third of the landmass of the United States is owned by the federal government. With just a very, very small portion of that land…we should hold a contest to charter up to 10 new cities and award them to the best proposals for development.
"In other words, we'll actually build new cities in our country again. These freedom cities will reopen the frontier, reignite American imagination and give hundreds of thousands of young people and other people, all hard-working families, a new shot at home ownership, and, in fact, the American dream."
Trump's comments come as he has regularly declared fresh plans to execute if re-elected president in 2024. Trump's major Republican contender for the presidency in 2024 is Nikki Haley, the former South Carolina governor and former US ambassador to the United Nations. President Joseph Biden stated in November that his "intention" is to run again in 2024, although he was questioned about his ambitions in an interview with Telemundo last month.
"I'm just not ready to make it," Biden said regarding the 2024 decision.
In his Truth Social video, Trump also spoke about advancements in the world of transportation, saying that "dozens of major companies in the United States and China are racing to develop vertical takeoff and landing vehicles for families and individuals."